Furnished apartment - 2 rooms- 53 sqm- Picpus - Reuilly - Nation- 75011 Paris -111263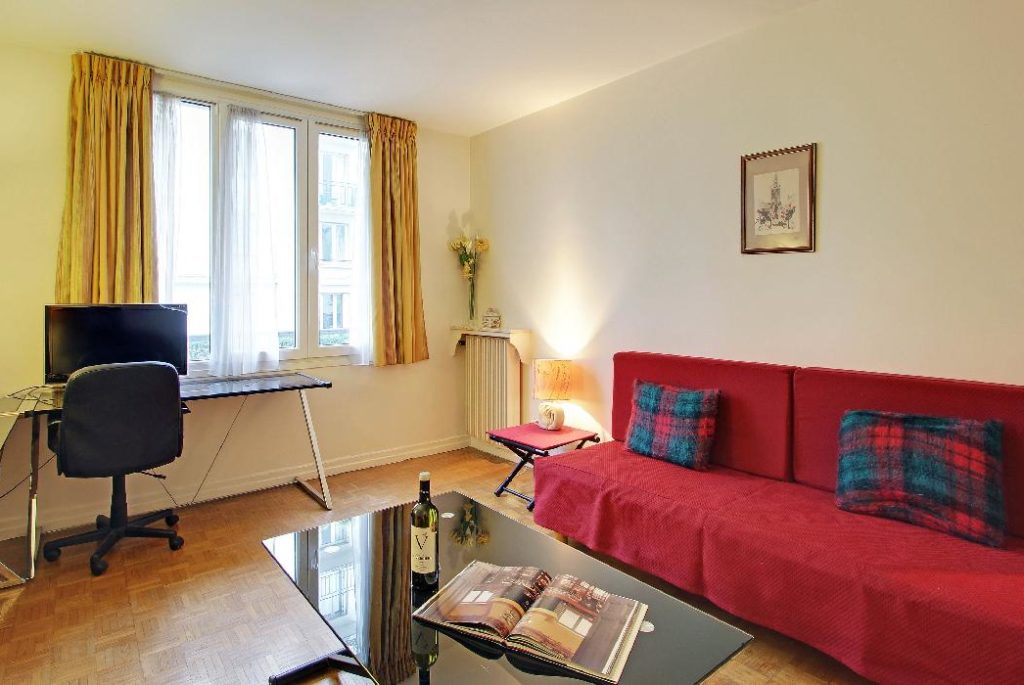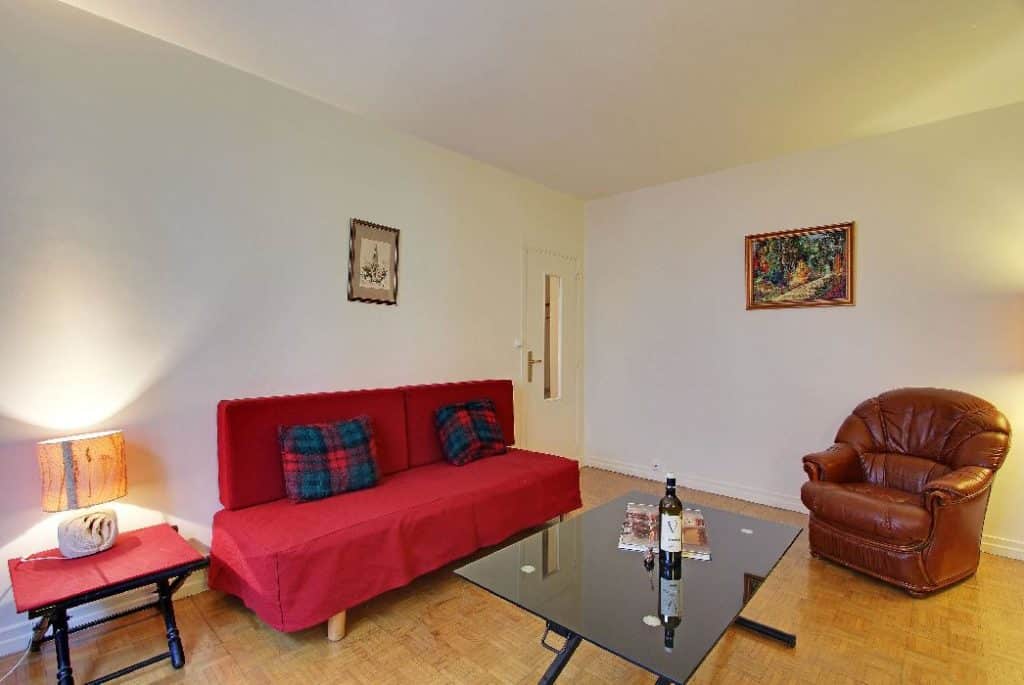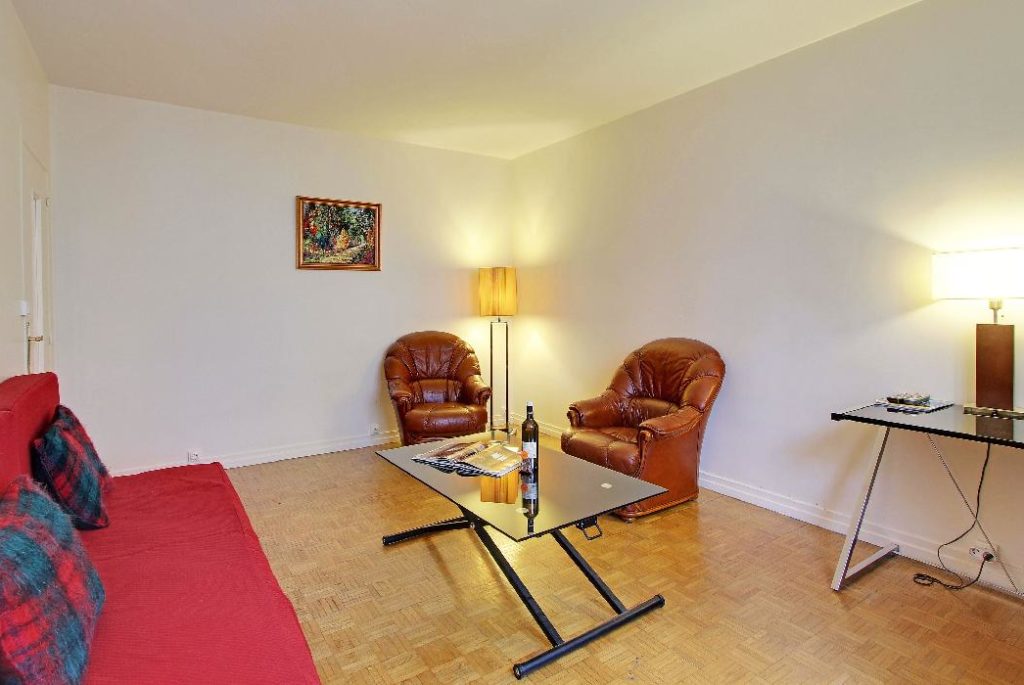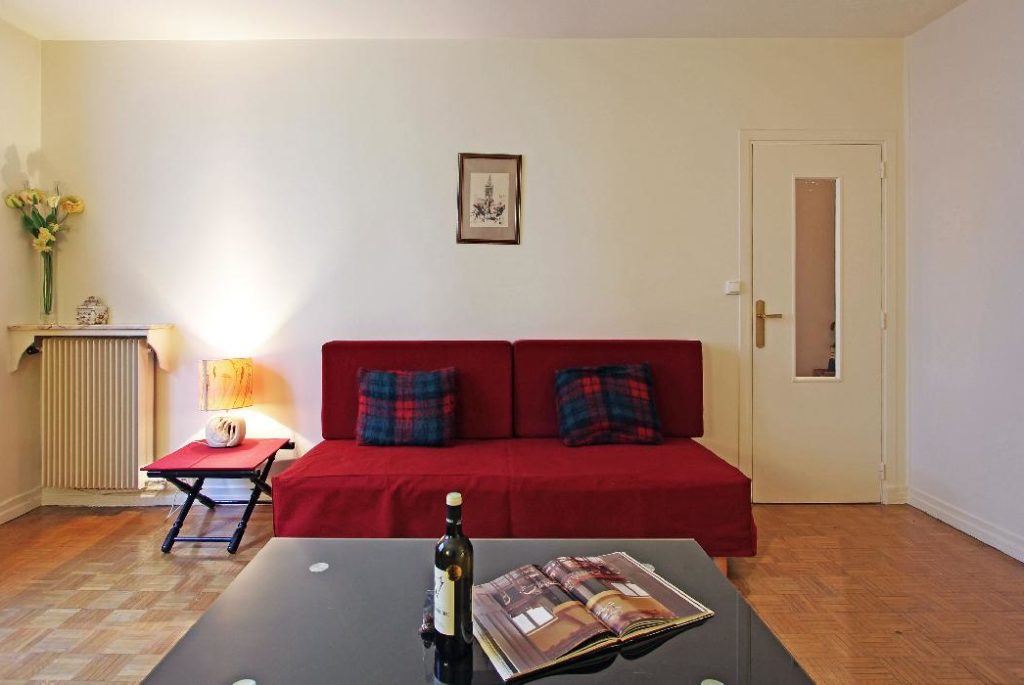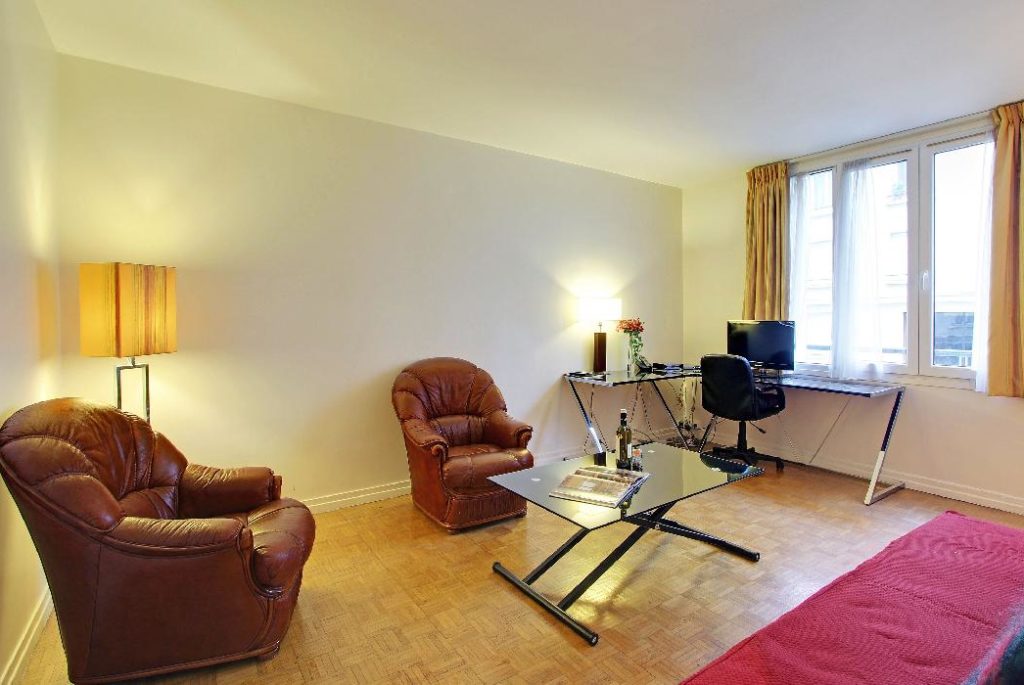 The apartment as Seen by Gaëlle Rigou
of Parisian Home

.


Apartment:

Located off a large courtyard, this apartment offers a quiet, pleasant and light setting. The room is spacious, with alternating grey or taupe coloRs and floral patterns. It offers a large dressing room with the convenience of a full length mirror. All windows are double glazed.

Building:

It is a secure and well-maintained contemporary residence. The apartment is located on the 1st floor, with an elevator.

Tips:

A desk is available to you that you need to work or write your holiday to-do list.
Equipments
Washing machine with dryer
To be noted
Arrival 15H00 and departure 10H00
Contact your consultant to schedule a different time, if needed.
Delivery of the keys by hand
Between 10am and 8pm on weekdays, or via our key box at any other time.
Reception agent
You will receive the contact information and check-in details the week of your arrival, in order to organize yourself as well as possible.
Cancellation
Vous pouvez annuler gratuitement 30ays avant votre arrivée.
Consult our general conditions
The neighborhood
Bercy, Picpus
Non loin du Ministère des Finances, le long de la Seine, l'un des plus grands parcs de Paris rappelle le passé viticole de la capitale du XIXe siècle. Prenez votre temps pour cette promenade au vert. Rues pavés, arbres centenaires et rails d'antan ont été préservés et se marient à merveille avec les anciens entrepôts de vin ou de bestiaux réaménagés : terrasses, cinémas, commerces, conférences… N'hésitez pas à suivre aussi une initiation aux jardins bio. Nombres de constructions sont récentes et modernes, comme le Palais Omnisports Paris-Bercy, la Cinémathèque française ou le centre commercial de Bercy Village.
À quelques pas, Picpus est un concentré d'histoires. Dans son cimetière, reposent 1306 guillotinés de la place de la Nation, ancienne place du trône sous Louis XIV. La révolution fût le témoin d'un nombre impressionnant de guillotines. Aujourd'hui, c'est un quartier calme, récemment restructuré, avec la création d'une coulée verte sur une ancienne voie de chemin de fer très prisée des familles. Végétalisée et fleurie, elle vous mènera de la Bastille au Bois de Vincennes.
Ça mérite le détour :
La fontaine à eau pétillante dans le Jardin de Reuilly
Côté musée :
– La cinémathèque, exposition permanente et temporaire, cinémas, librairie. 51 rue de Bercy
– Le musée des Arts Forains, 53 avenue des terroirs de France. Depuis 1900, la fête a testé dans ce musée des plus vieux manèges et attractions.
Faire du sport :
– Palais omnisports de Bercy, 8 rue de Bercy
Nearby transportation
Nation
Nation
Nation / Rue des Boulets
Nation