Furnished apartment - 2 rooms- 50 sqm- Montmartre - Pigalle- 75018 Paris -118099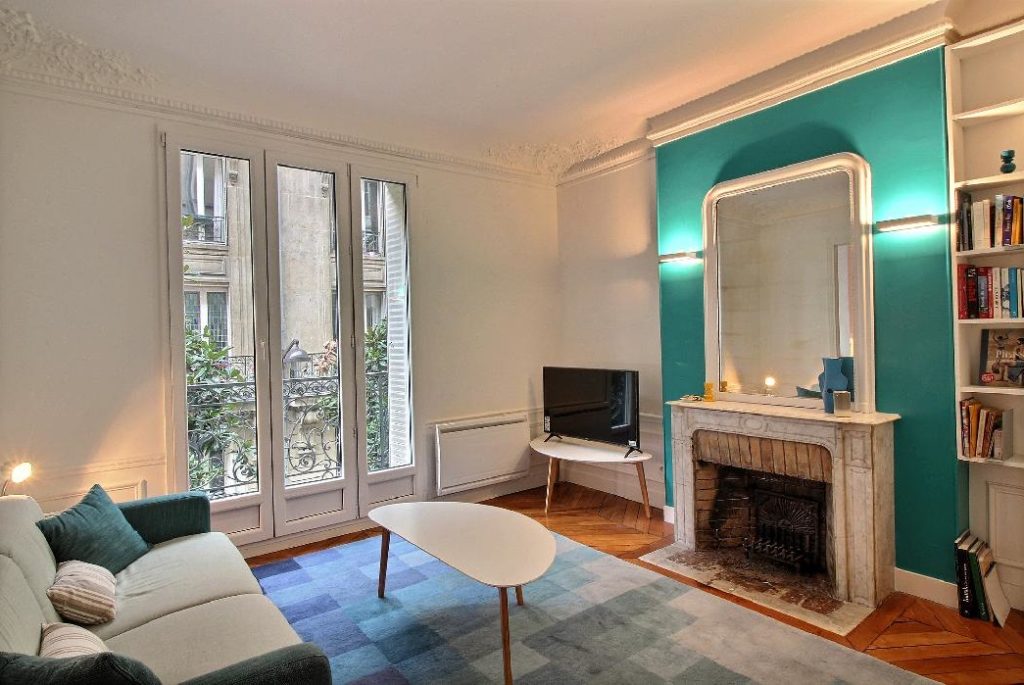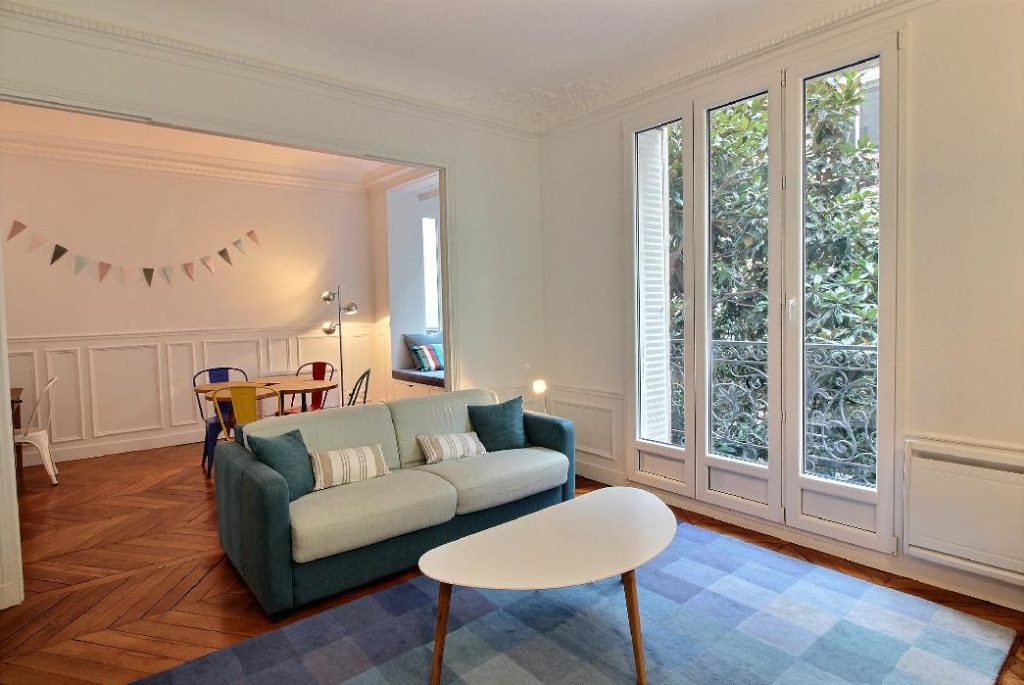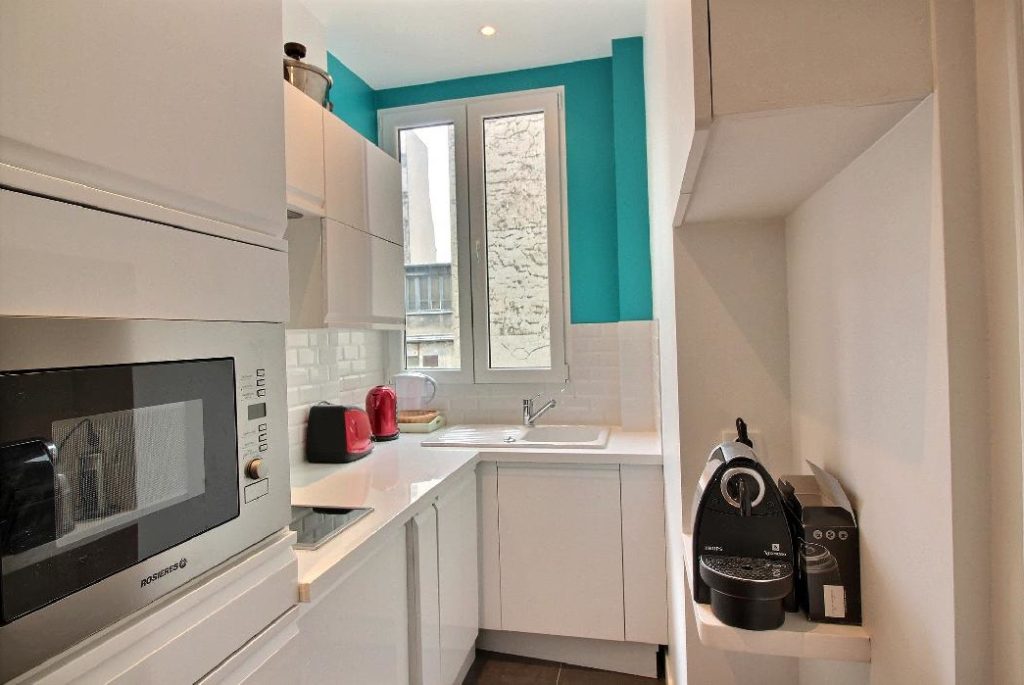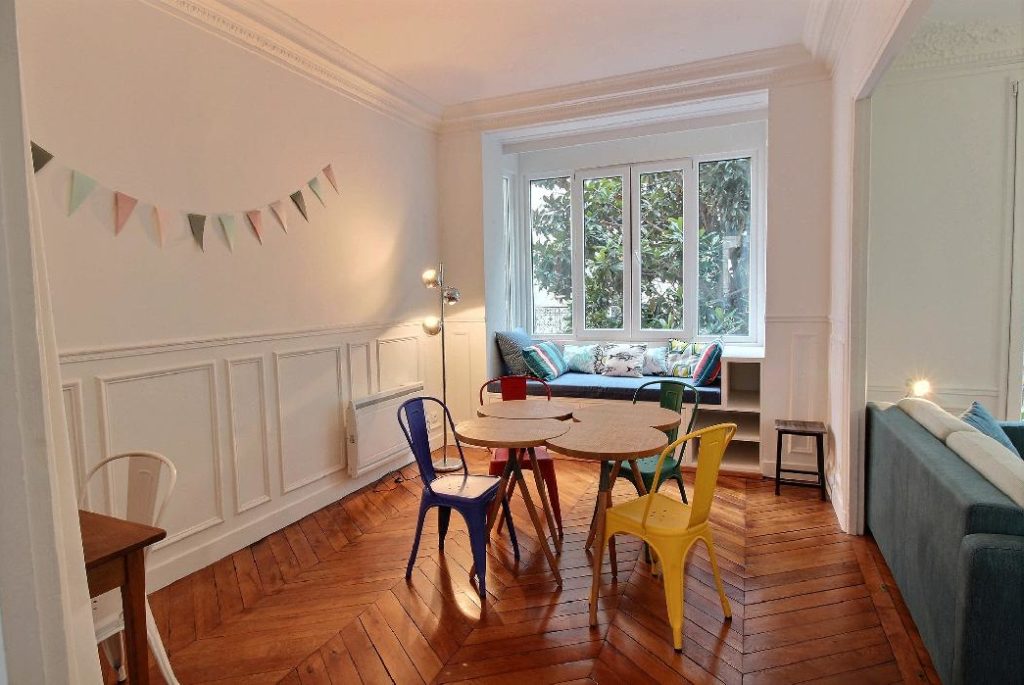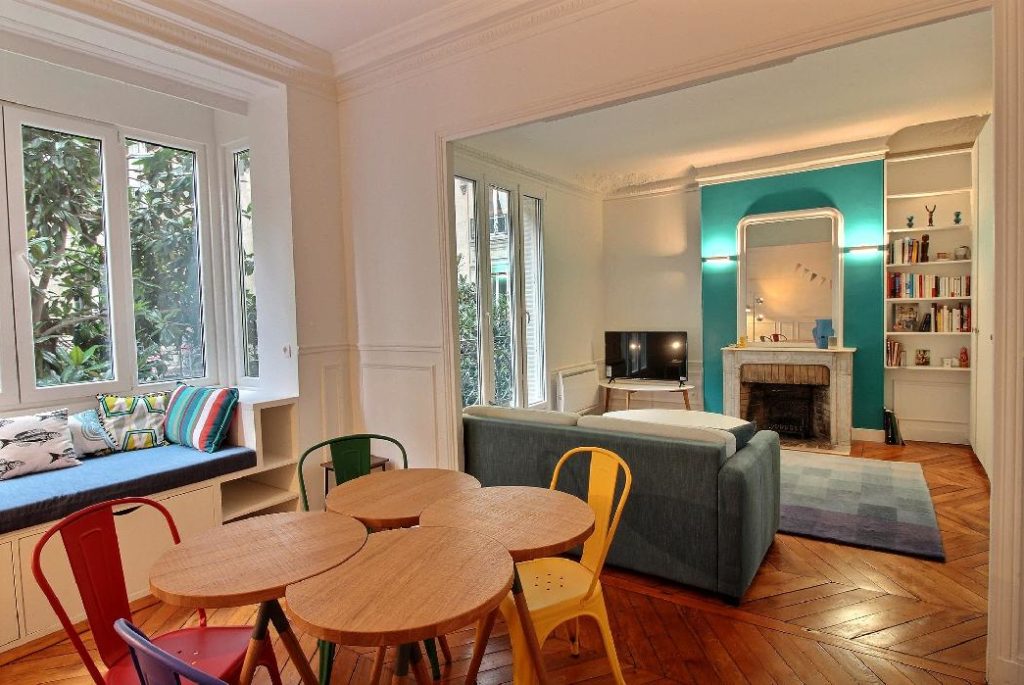 The apartment as Seen by Gaëlle Rigou
of Parisian Home

.


Location:

This apartment is located between the Moulin Rouge and the Sacred Heart Basilica bordering the 9th arrondissement. The nearest metro line (100 m) is line 2 and line 12.

Building:

The apartment is located in a beautiful old building that has been completely renovated. It is on a quiet street with minimal car traffic.

Apartment layout:

This apartment is 50 m2 on the second floor with access to an elevator. The interior of the apartment has also been completely renovated. It has a very functional layout with a fully equipped kitchen, big living room /eating area with a large bay window, sofa, table, and TV.

In the bedroom there is a queen size bed and access to a full bathroom. Located in the heart of Parisian life, you will be captivated by this quiet and cozy apartment that is close to many shops, boutiques, and restaurants.
To be noted
Arrival 15H00 and departure 10H00
Contact your consultant to schedule a different time, if needed.
Delivery of the keys by hand
Between 10am and 8pm on weekdays, or via our key box at any other time.
Reception agent
You will receive the contact information and check-in details the week of your arrival, in order to organize yourself as well as possible.
Cancellation
Vous pouvez annuler gratuitement 30ays avant votre arrivée.
Consult our general conditions
The neighborhood
Montmartre, Pigalle, Clignancourt
Si Montmartre est aujourd'hui branché, cette petite colline a longtemps été un quartier populaire. Son côté village du XIXe siècle n'a pas beaucoup changé avec ses maisons basses et son vignoble. S'il ne reste qu'un moulin sur les 12 d'antan et que ses toits ne sont plus en chaume, il y subsiste une atmosphère particulière, lié à son passé d'artistes, de truands et de poètes.
Après avoir admiré la vue depuis le Sacré Coeur sur Paris, descendez la place du Tertre et profitez sans limite des terrfasses, des restaurants et des boutiques trendy de la butte. Flânez dans la jolie avenue Junot et la cité Véron. Plus bas, vous trouverez des boîtes à foison et des salles de spectacles comme l'Elysée Montmartre, la Cigale, le Divan du monde ou le Trianon. Elles sont peu à peu venues remplacer les cabarets et les sex-shops même s'il en reste toujours sur le boulevard.
De 1880 à 1900, le quartier connut une ambiance de fête particulière : au Moulin Rouge, Toulouse Lautrec venait admirer Nini patte-en-l'air ou la Goulue, pendant que Renoir, Matisse ou Appolinaire s'arrêtaient au Bateau Lavoir ou au Lapin Agile. N'hésitez pas à venir écouter un concert dans ce dernier ou retrouvez vos proches à la Halle Saint-Pierre pour prendre votre goûter. Ce très beau lieu à l'architecture de style
Baltard vous inspirera aussi une petite visite alentours, où de grands magasins de tissus attirent les amateurs de couture. À quelques pas, les bars et restaurants tendances de la rue Caulaincourt ouvrent leurs portes aux promeneurs.
Ça mérite le détour :
– Le café tabac, 1bis Rue Ravignan, 18e
– Pâtisserie Gilles Marchal, 9 Rue Ravignan, 75018 Paris
Côté musée :
– Musée de Montmartre et des jardins Renoir, histoire de Montmartre et de ses artistes
– Halle Saint-Pierre, Musée d'art brut, art singulier et pop culture.