Furnished apartment - 2 rooms- 40 sqm- Champ de Mars- 75007 Paris -107539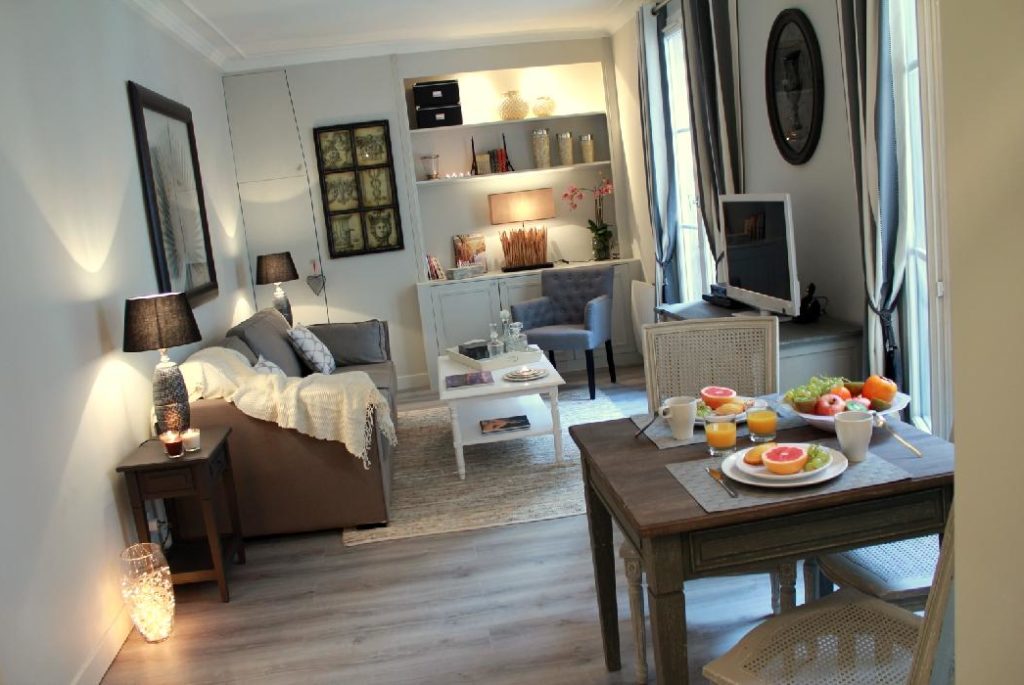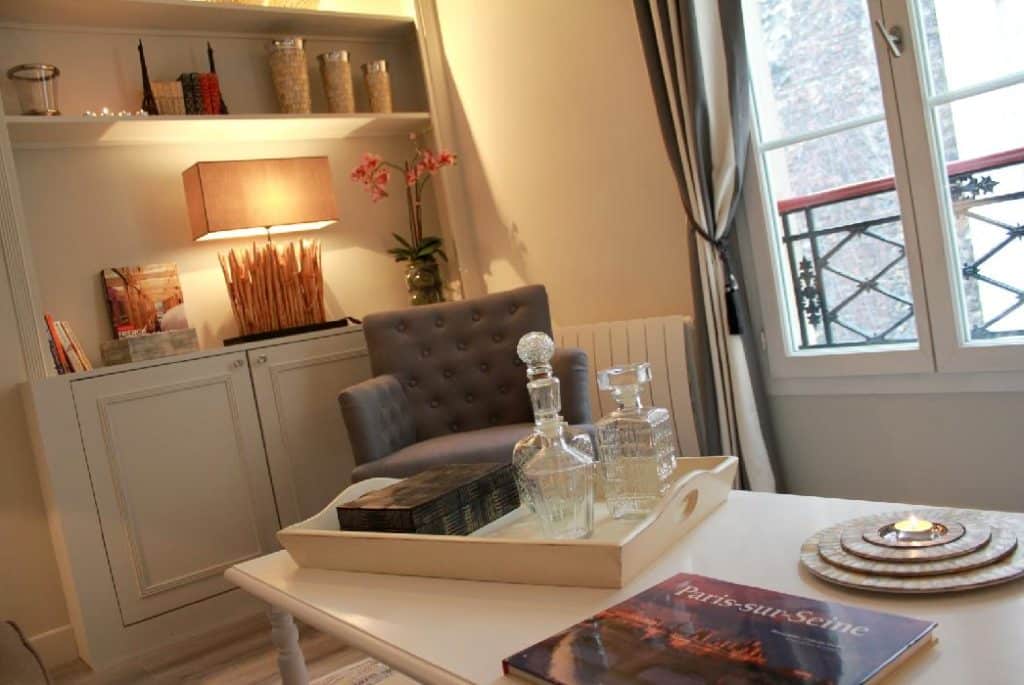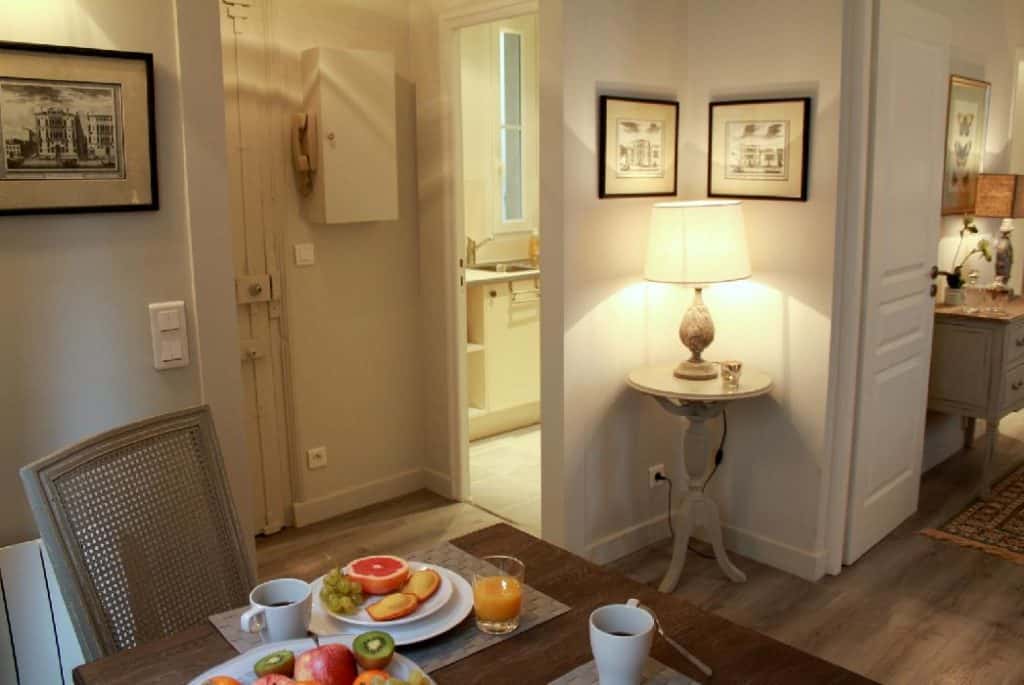 The apartment as Seen by Gaëlle Rigou
of Parisian Home

.


Area:

This upscale neighborhood, overlooked by the Eiffel Tower, and with its airy, wide open avenues and boulevards, contains some of the most beautiful architecture in Paris. The Place du Trocadero offers one of the best views of the Eiffel Tower. Be sure to go there at night when thousands of twinkling lights sparkle at the top of every hour and the rotating searchlight crosses the Paris night sky. There are lots of museums and monuments to visit besides the Eiffel Tower and the focal point of the area is the pedestrian rue Cler market, one of Paris best street markets and a true foody's paradise. The adjoining streets, including rue Saint Dominique, are lined with great shops and a bewildering array of deliciously tempting restaurants and cafés.

Apartment:

The Eiffel Chic, located in a prime location known as one of the most fashionable parts of the seventh district, is just steps from the Eiffel Tower and her gardens. This one bedroom apartment combines classic Parisian charm with all the comfort and style of modern furnishings and amenities. Using their signature touch of designing in soothing colors and creating calm atmospheres, the design team mixes vintage finds from Parisian flea markets and modern furnishings to create the perfect place to relax and feel right at home.

The living area, which doubles as a dining area, overlooks a garden courtyard guaranteeing a quiet home to come to after an afternoon of museum visits and shopping. Designed in pearl and earth tones, the bookshelves can be used as a small desk should you need to use your laptop or want to write a postcard home! The bedroom is elegantly decorated in light green, gold and brown and also overlooks a garden courtyard. It features a walk in closet so you can fully unpack your things and hide away your suitcases. The king sized luxury mattress combined with the garden quiet will give you a solid night's sleep. The kitchen, fully equipped, offers everything you need should you want to stay in for the evening.The peaceful Eiffel Chic apartment, offers everything you need to enjoy your stay: a fashionable location just steps from the Eiffel Tower, a fully equipped kitchen, new furnishings, a well designed bathroom, and a comfortable king sized bed.
To be noted
Arrival 15H00 and departure 10H00
Contact your consultant to schedule a different time, if needed.
Delivery of the keys by hand
Between 10am and 8pm on weekdays, or via our key box at any other time.
Reception agent
You will receive the contact information and check-in details the week of your arrival, in order to organize yourself as well as possible.
Cancellation
Vous pouvez annuler gratuitement 30ays avant votre arrivée.
Consult our general conditions
The neighborhood
Location d'appartements meublés Invalides
Vous recherchez une location d'appartement meublé dans le quartier Invalides ? Situé dans le 7ème arrondissement de Paris, c'est un des plus élégants quartiers résidentiels de Paris où foisonnent de nombreuses galeries d'art. N'hésitez pas à assister à une séance publique à l'Assemblée Nationale, non loin du quartier du ministère et des ambassades. Vous reconnaîtrez ici nombre d'anciens hôtels particuliers. Avis aux amateurs d'Art nouveau, trois adresses à ne pas manquer : le n° 27 de la rue Rapp, 3 square Rapp et le 12 rue Sédillot. Gardez l'esprit de la découverte jusqu'au 46 boulevard Saint Germain et entrez dans la boutique Deyrolle, magnifique magasin en bois de 1831. Un peu plus loin, la Maison de Serge Gainsbourg au 5 bis rue de Verneuil attire toujours autant les fans. Di doudi dou da… Pour tout besoin d'accompagnement dans votre recherche, n'hésitez pas à contacter nos conseillers au 01 45 08 03 37.
Nearby transportation
École Militaire / La Tour Maubourg