Apartment 3 rooms, 4 people saint-lazare-haussmann-notre-dame-de-lorette in Paris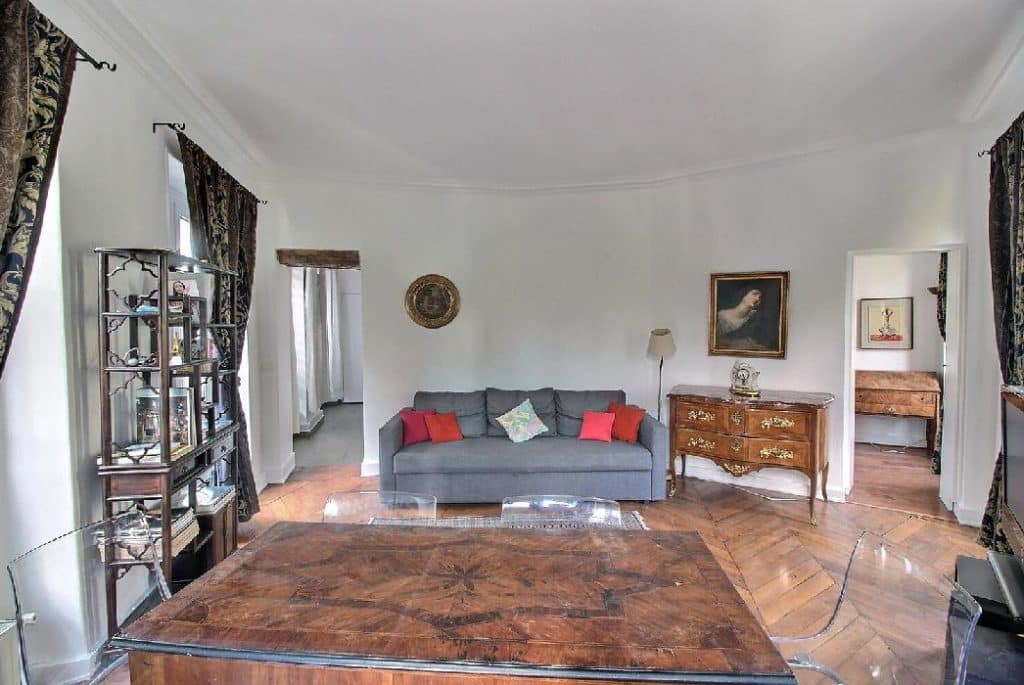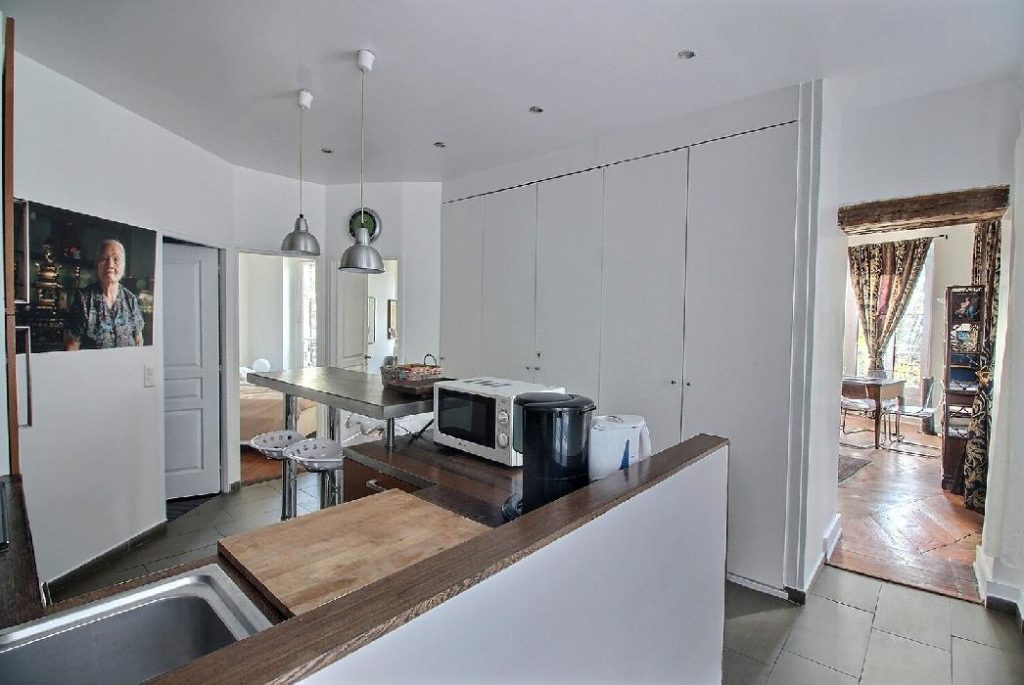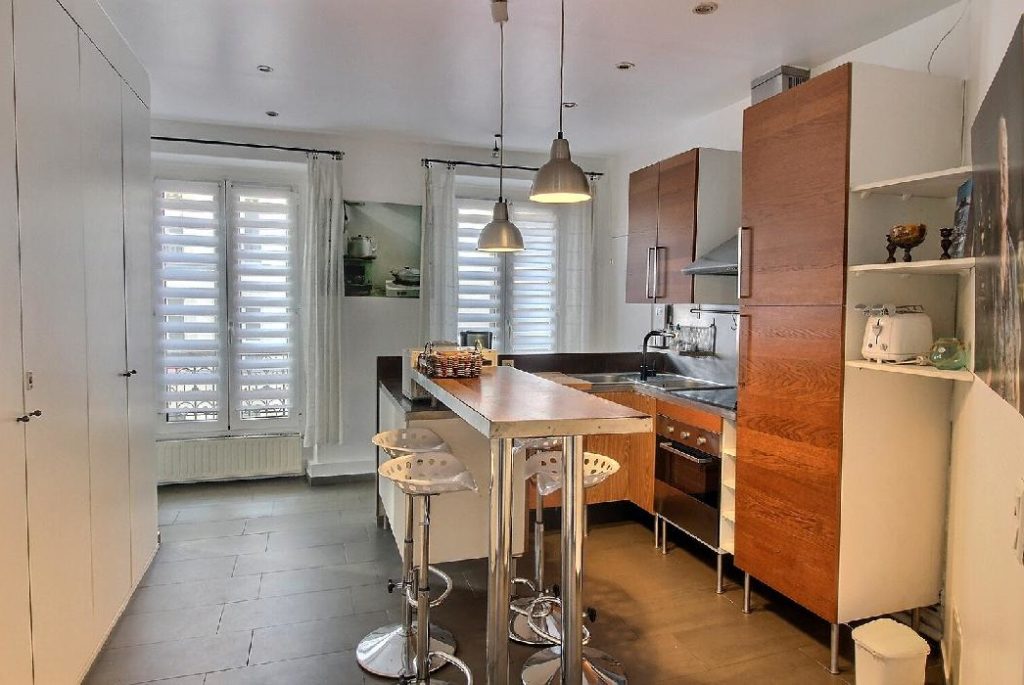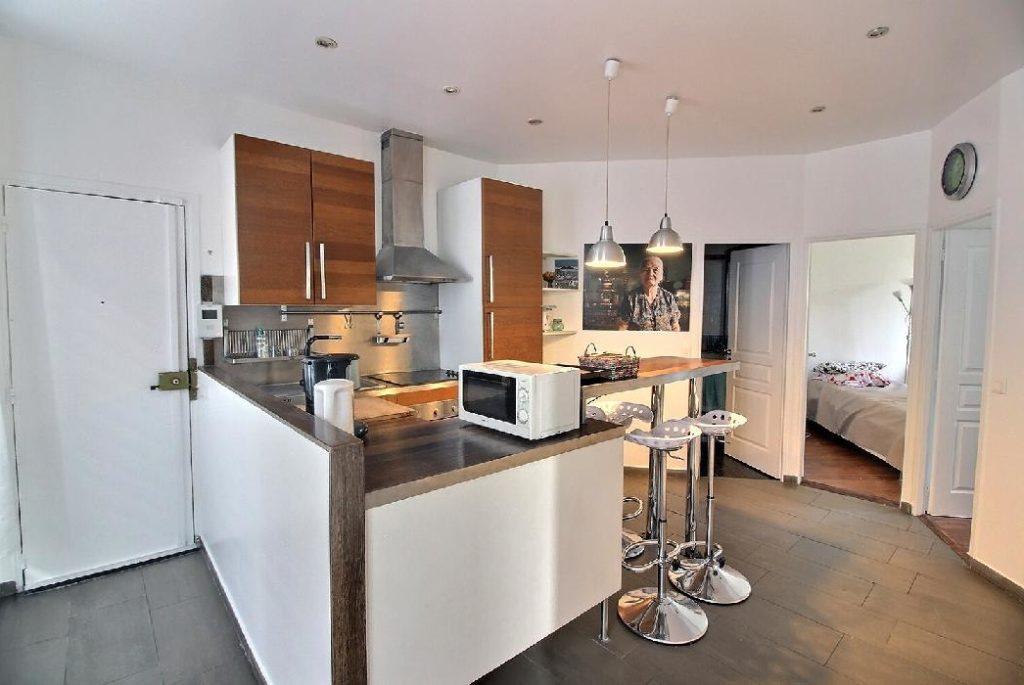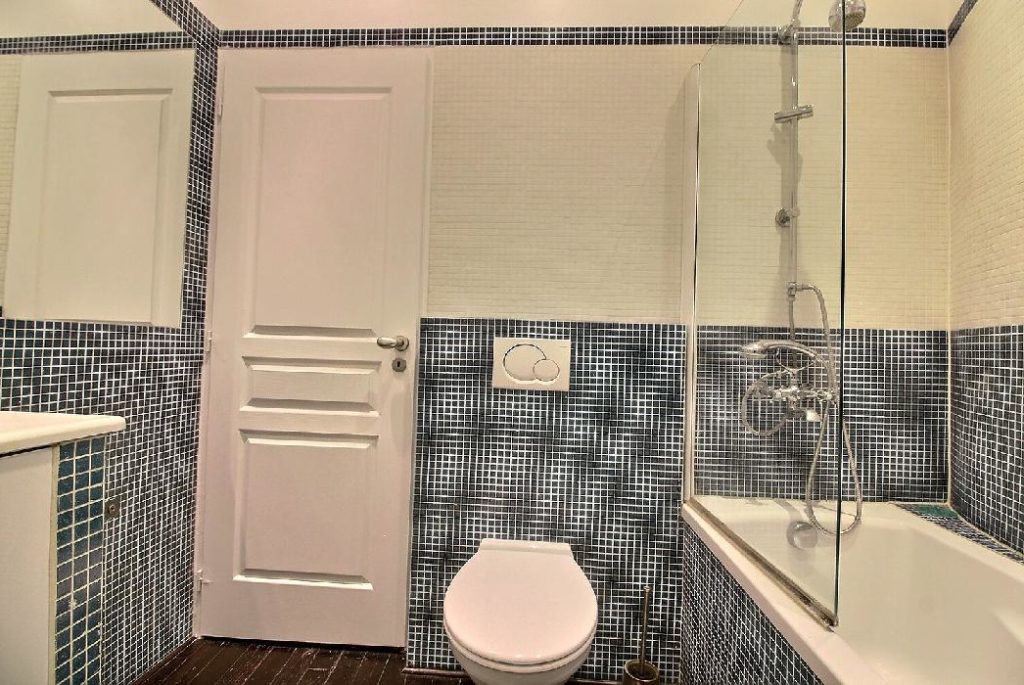 The apartment as Seen by Gaëlle Rigou
of Parisian Home

.


Location:

This apartment to rent in Paris is located in the 9th district, a typically Parisian neighborhood : Parisian people love its many cafes, restaurants and clothes shops. It is a very pleasant, popular area. The Galeries Lafayette are only five minutes away by walk ! St Lazare station and all its shops around are close by. The Madeleine, Opera, Concorde and the Champs Elysees are fifteen minutes away by walk as well. It will be a real pleasure to be so close to so many shops and sights. The closest metro stations are Saint Lazare (line 3, 12, 13 and 14), Trinite d'Estienne d'Orves and Liege. The buses are also really convenient as you will be able to discover the city without any effort !

Standing:

Located on the 2nd floor of a building with a lift. The access is secured by a door with an intercom. The windows are double-glazed and had to be as the outside environment is quite noisy. If you keep the windows close, the apartment is quiet though. The apartment has many windows, the view on the Sainte-Trinite Church and the trees of its park is very pleasant !

Layout:

This 65 sqm apartment has two separate bedrooms. It can sleep up to four guests. It is comfortable, well decorated with elegant pieces of furnitures. You will directly enter in the kitchen/dining-room. It features the fitted kitchen and a nice bar that can accommodate up to four guests. You will be able to store your clothes in the large closets of this room. If you cross the dining-room you will access the living-room. Very elegant with its beautiful curtains, its the wooden floor and its beautiful wooden desk, this room also features a sofabed (140x200), several seats, a chest of drawers and a large flat television. The view of the Church next door will be relaxing ! As the view on the street will remind you how busy is the neighborhood ! Fortunately the apartment has double-glazed windows !

The two bedrooms are accessible from the dining-room. One of them features two single beds of 90x200. You can put the side by side to form a queen size bed (160x200) if needed. The second bedroom is right next to the first one. It is smaller but still comfortable, it features a single bed 90x200 and a writing desk. This bedroom also has a direct access to the living-room. The bathroom is accessible from the dining-room. It features a bathtub, a washbasin and toilets. This charming apartment combines in a very refined way period style furnitures and contemporary features. Thus, it can be defined in two words : beautiful and comfortable !

Tips:

On top of that, it is very well located in the 9th district, very convenient in terms of public transport, close to many touristic sites and at a very interesting price.
Bedding
Espace commun
Chambre
Chambre
To be noted
Arrival 15H00 and departure 10H00
Contact your consultant to schedule a different time, if needed.
Delivery of the keys by hand
Between 10am and 8pm on weekdays, or via our key box at any other time.
Reception agent
You will receive the contact information and check-in details the week of your arrival, in order to organize yourself as well as possible.
Cancellation
Vous pouvez annuler gratuitement 30ays avant votre arrivée.
Consult our general conditions
The neighborhood
Saint Lazare, Haussmann, Notre Dame de Lorette
C'est un Paris animé et vivant qui met en valeur les grands boulevards, les grands magasins et une vraie animation de quartier.L'opéra Garnier offre un détour architectural somptueux à ce lieu jadis jonchés de riches demeures, de grands jardins, de guinguettes et de théâtres. Sur les toits de l'Opéra, des apiculteurs s'occupent des abeilles et prépare avec elles le miel de Paris.
Aujourd'hui, on se promène entre les cafés, on déjeune dans les grandes brasseries, on se retrouve au cinéma ou dans quelques uns des vieux théâtres de boulevard qui ont résisté au temps. Ici, André Breton aimait à se balader autour du passage Grévin. Un peu plus haut « La nouvelle Athènes » autour de Notre Dame de Lorette accueille les passants amateurs de jolies surprises entre boutiques, restaurants et cafés branchés.
Autrefois lieu de cabarets et de sex-shops, l'endroit n'a gardé que ses hôtels particuliers et immeubles de style néo-classique dont Dumas, Berloiz ou Delacroix étaient des familiers. Profitez-en pour jeter un oeil au n°28 de la petite place Saint-Georges : le charme d'une impressionnante demeure de style romantico-gothique a été préservé. Et pour les amateurs d'histoires, la salle des ventes de Drouot, que Barbara a chanté, est à quelques pas seulement.
Ça mérite le détour :
– Le pantruche, 3 rue Victor Massé. Bistrot tradi-cool
– Le J'Go, 4 rue Drouot, un bon restaurant du Sud Ouest avec pour associé le rugbyman Laurent Galthié.
Côté musée :
– Musée Gustave Moreau, chef de file de la génération symboliste, 14 rue de larochefoucault
– Musée de la vie romantique, 16 rue Chaptal, 9e. Exposition temporaire autour du romantisme dans ce lieu très prisé des artistes comme Dickens, Litz, Georges Sand.
– Musée de la Franc-Maçonnerie, 16 rue Cadet, 9e
Faire du sport : Ballade, bois, parc, salle de sport
Travailler :
– KB Coffe Roaster, 53 avenue trudaine. Un café où les hipsters viennent travailler
Shopping :
Grands magasins
– Le Printemps
– Les Galerie Lafayette
– Métro Havre Caumartin
– Chaussée d'Antin Lafayette
Nearby transportation
Trinité d'Estienne d'Orves