Furnished Apartment - 2 Bedrooms - 80m² - Champ de Mars - 75007 Paris - 207535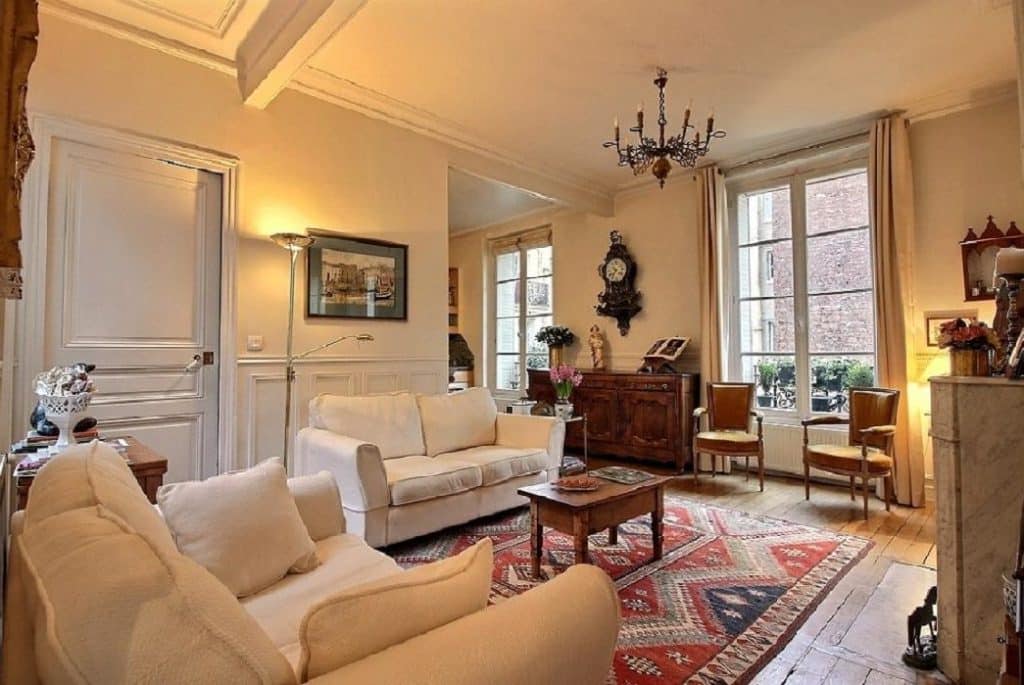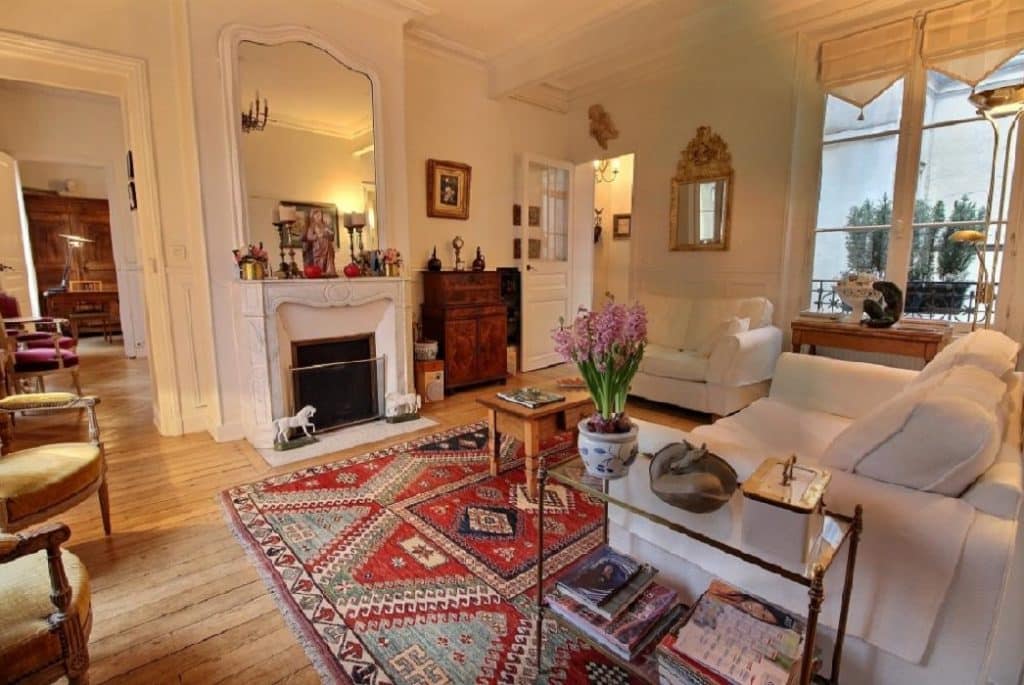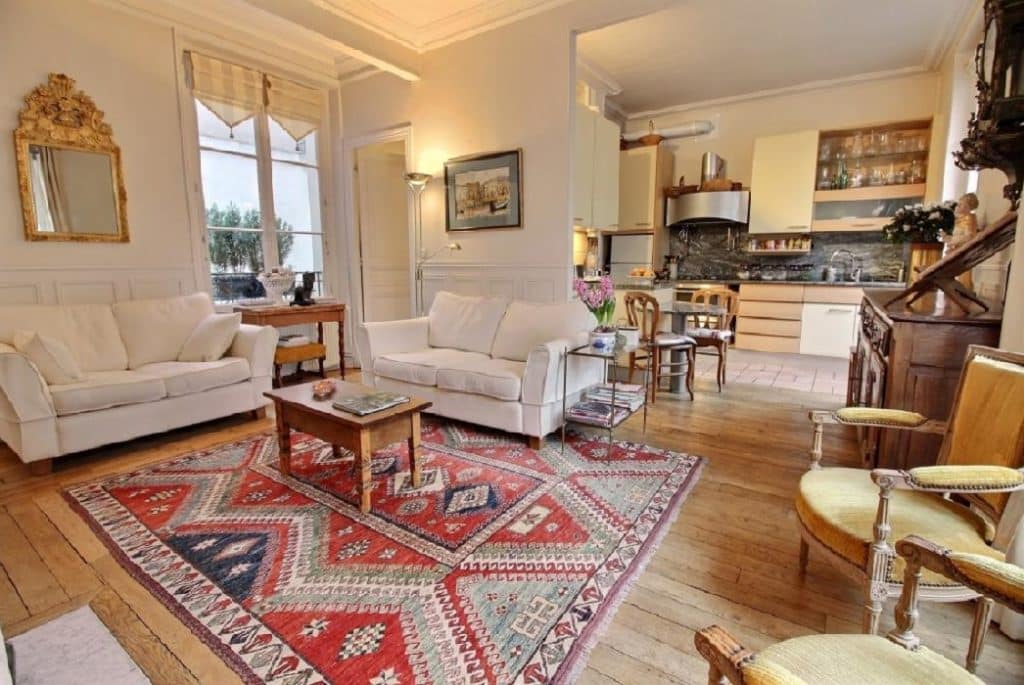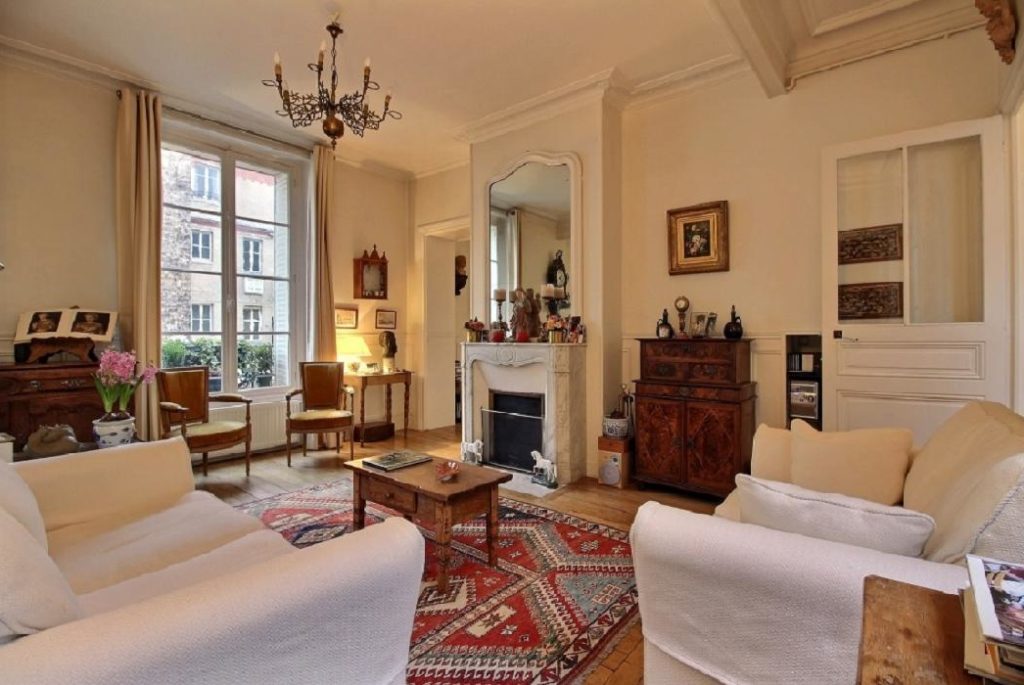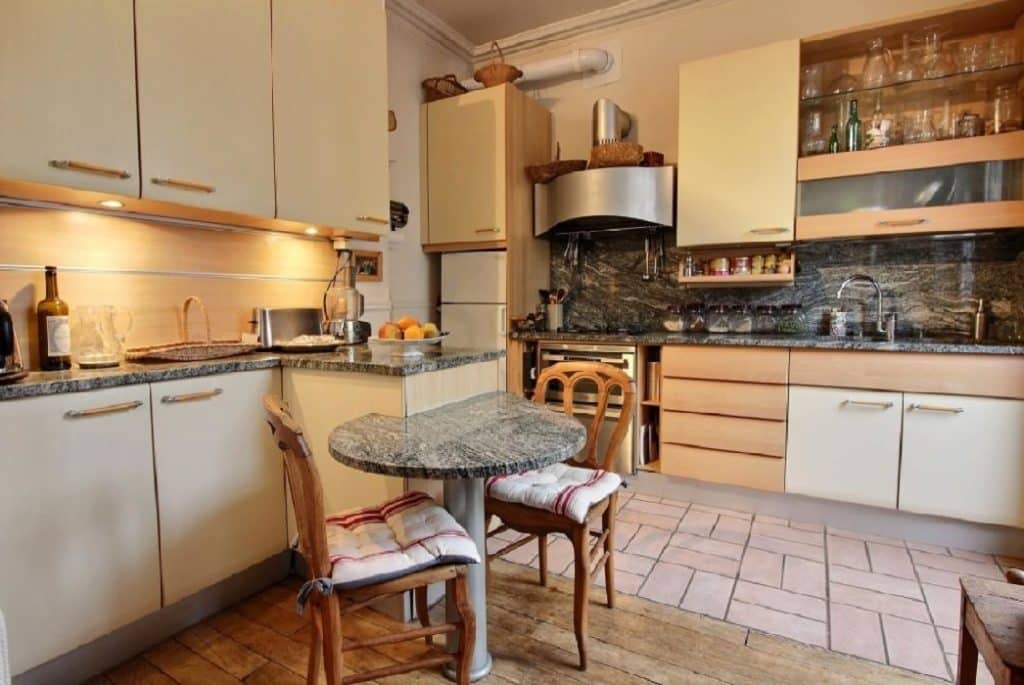 The apartment as Seen by Gaëlle Rigou
of Parisian Home

.


Location:

This typical Parisian apartment is conveniently located in the heart of the 7th district of Paris, a few minutes walk from the Eiffel tower. The location is perfect to take advantage of the vibrant Rue Saint Dominique area and the nearby famous Rue Cler, where you will find fabulous fine food shops and restaurants. The neighborhood is quiet and safe and truly Parisian. Inside the huge city, you will feel like you are in a tiny and homey village. The closest subway station to the Paris apartment is Ecole Militaire.

Standing:

In a classical and exceptional standing building secured with a code, equipped with a lift and taken care of by a permanent house keeper (who is very pleasant), the apartment is on the fourth floor looking onto a very large and absolutely noise free court courtyard. Very quiet, bright, with a massive oak wooden floor this apartment will not disappoint you. The equipment is top quality, comfortable and very neet, you will enjoy the brightness of the volume and fine decoration with authentic french antique furniture surrounded by many art items chosen with an exquisite taste..

Layout:

You will first enter the entrance hallway which give you access to one of the two bedroom, the dining room the living room and the separate W.C. It is nicely decorated with small original pieces and great paintings. From the entrance on you left, a first door will welcome you in first bed room which is set with double bed (that can be fold into a sofa) Note that even if it a convertible, it has been designed and chosen to offer the same comfort as a normal bed.

On the left side, a large wardrobe will let you store all you clothes and belongings. Opposite the the bed is set a large desk and is equipped with a Mac available for any guest to use It. Further up the corridor, you will enter the largest room of the apartment: the living room which has windows on both sides , It features two larges sofas, a nice fire place and two arm chair. from the living room you will have access to the bathroom which is equipped with a large bath and a hand shower, even if It is obviously the plus of the apartment, It offers all you will need.

The kitchen is completely open onto the living room and is fully equipped and even feature a built in table to enjoy you meals. The dinning room is located just between the living room and the master bedroom. It can be closed by three doors, this room can be use to enjoy your dinner or can be privatise for work purpose. Finally the master bedroom, also warmly decorated, is equipped with a comfortable double bed and large closets where you can store all your clothes. This lovely apartment, bright amazingly decorated with taste will be the perfect sweet and homey haven to discover the city or for corporate guest. It will be a real delight having a rest here charmed by the atmosphere created by the owner.
Bedding
Espace commun
Espace commun
Chambre
To be noted
Arrival 15H00 and departure 10H00
Contact your consultant to schedule a different time, if needed.
Delivery of the keys by hand
Between 10am and 8pm on weekdays, or via our key box at any other time.
Reception agent
You will receive the contact information and check-in details the week of your arrival, in order to organize yourself as well as possible.
Cancellation
Vous pouvez annuler gratuitement 30ays avant votre arrivée.
Numéro d'enregistrement
7510701432623
Consult our general conditions
The neighborhood
Invalides, Orsay, École Militaire
Voici le Paris des grand espaces, des balades sur les bords de Seine désormais piétons. Tout vous invite à la détente. Les plus courageux iront se dégourdir les jambes jusqu'en haut de la tour Eiffel où l'on profite d'un vaste panorama de 60 kms. Chantée par Dutronc, la Tour Eiffel ne fit pas toujours l'unanimité : lors de sa construction Huysmans la comparait à un "suppositoire". Un peu plus loin, les Invalides où logeaient autrefois les invalides de guerre, abrite un remarquable ensemble de bâtiments, de musées et de monuments relatant l'histoire militaire de la France. Napoléon y est enterré sous le dôme, reconnaissable de loin.
C'est un des plus élégants quartiers résidentiels de Paris où foisonnent de nombreuses galeries d'art. N'hésitez pas à assister à une séance publique à l'assemblée Nationale, non loin du quartier du ministère et des ambassades. Vous reconnaîtrez ici nombre d'anciens hôtels particuliers. Avis aux amateurs d'Art nouveau, trois adresses à ne pas manquer : le n° 27 de la rue Rapp, 3 square rapp et le 12 rue Sédillot. Gardez l'esprit de la découverte jusqu'au 46 Bd saint germain et entrez dans la boutique Deyrolle, magnifique magasin en bois de 1831. Un peu plus loin, la Maison de Serge Gainsbourg au 5 bis rue de Verneuil attire toujours autant les fans. Di doudi dou da…
Ça mérite le détour :
– Stand de la grande épicerie de Paris, 18 rue de Sèvres, 7e
– Les cocottes, 3ème resto Constat, 135 rue Saint Dominique, 7e
Côté musée :
– Le Musée d'Orsay, création artistique de 1848 à 1914 : sculpture, peinture, arts décoratifs, architecture, photographie. Ancienne gare aux allures de palais.
– Le musée du Quai Branly : Arts vivants et contemporains des civilisation Asie , Afrique, Océanie, Amériques. 218 rue de l'université, 7e
– Le musée de l'armée
– Le musée Rodin, 77 rue de Varennes
Faire du sport :
– Berges de Seine avec murs d'escalade, parcours sportifs et jeux.
Shopping :
– Le Bon Marché, rue de sèvres, 7e
Nearby transportation
École Militaire