Furnished Apartment - Studio - 31m² - Châtelet - Les Halles - 75001 Paris - S01408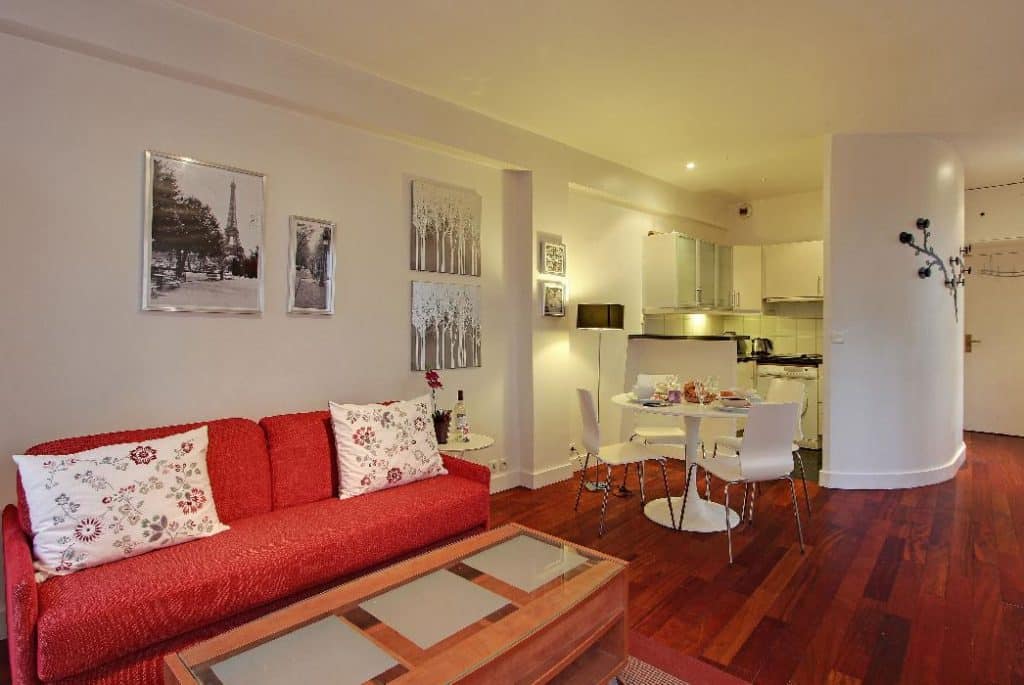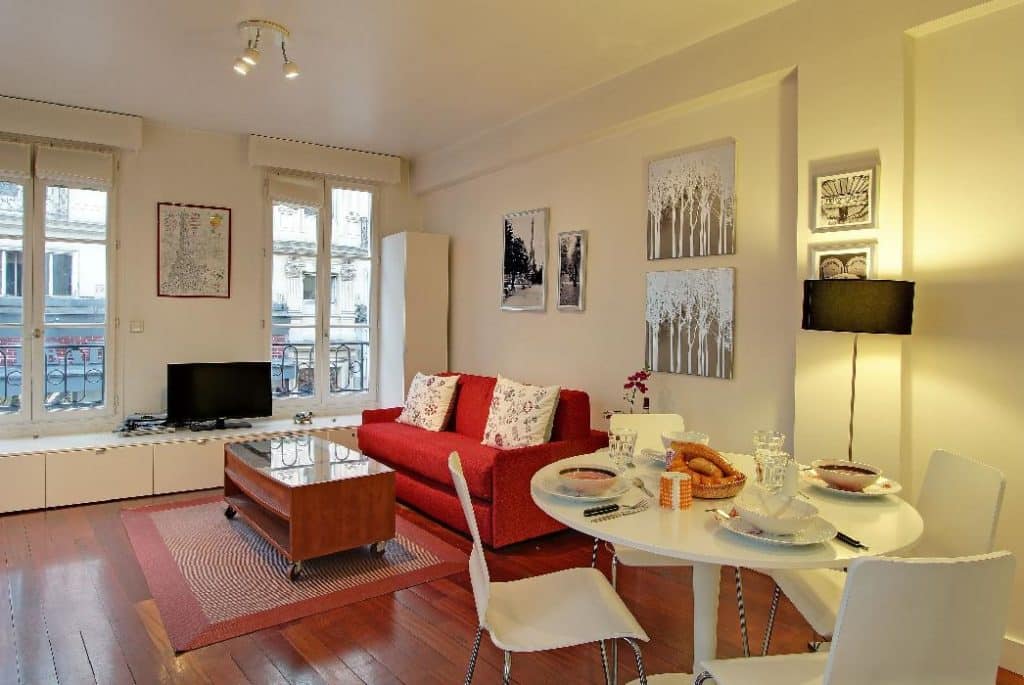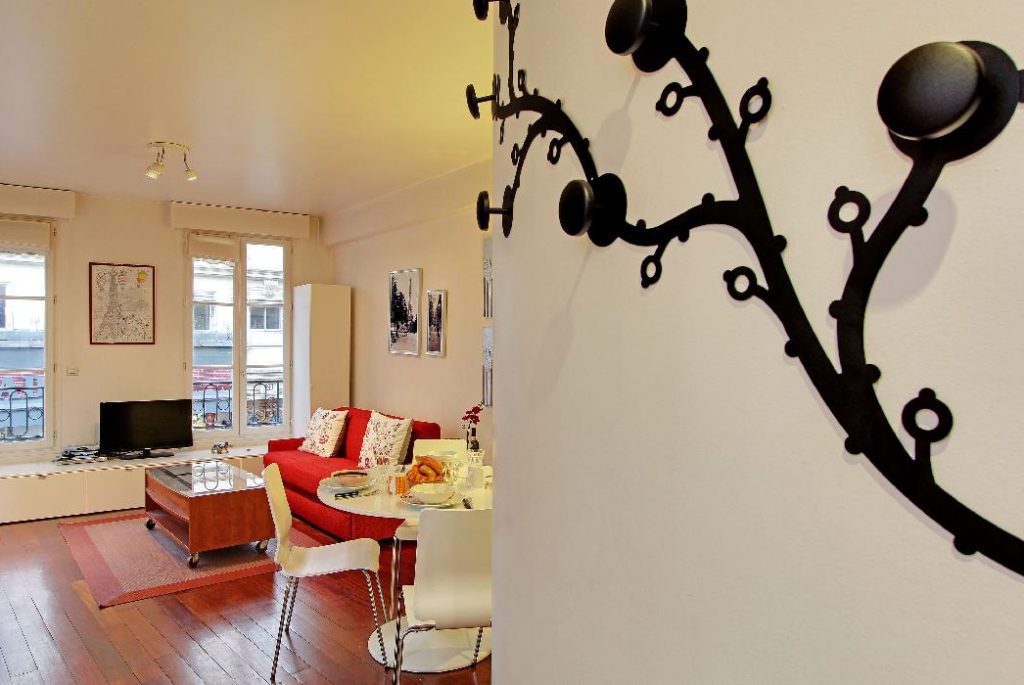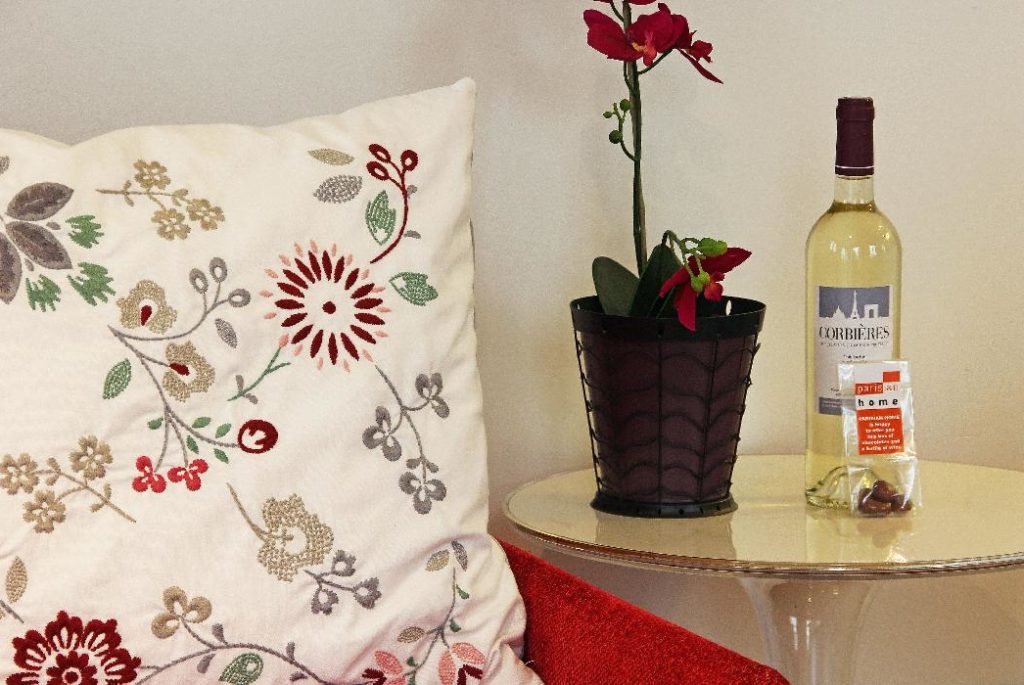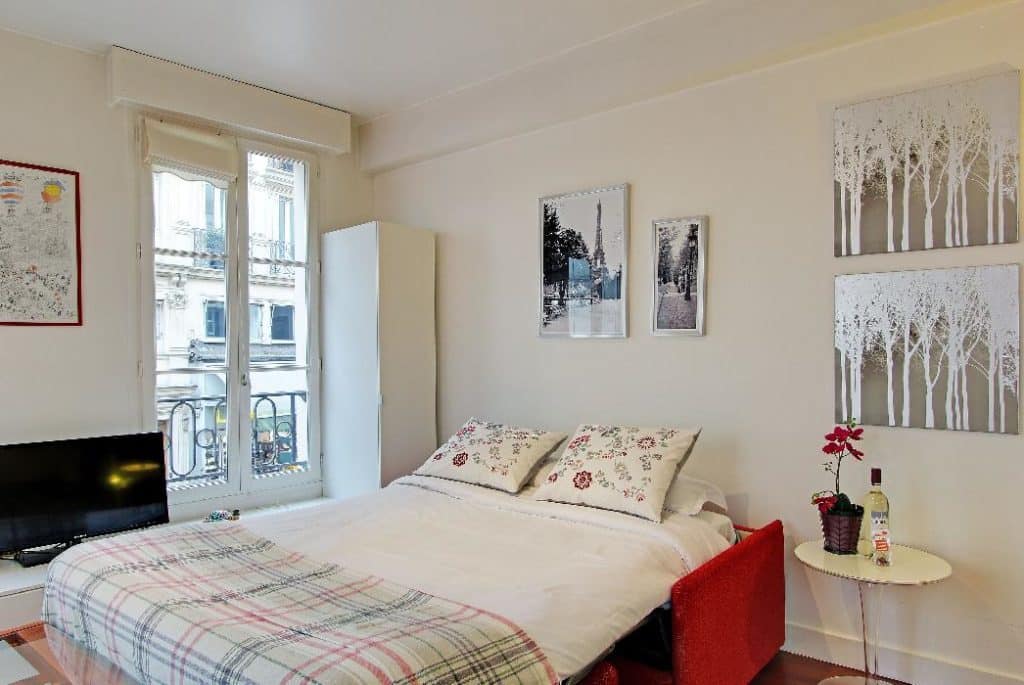 The apartment as Seen by Gaëlle Rigou
of Parisian Home

.


Location

Les Halles used to be an agricultural production supplying the Parisian market. It is now a mall called Forum des Halles. Now it is the most important RER station of Paris. On the area, you will be able to visit one of the most beautiful Churches of the capital: Saint Eustache, with its Gothic architecture.

Building and orientation:

This is an old building typical of Paris' central areas. The building is situated at the junction of 2 streets so it has a double exposure. The apartment is located on the 1st floor, directly accessible by the elevator.

Layout of the apartment:

This light and beautiful studio is decorated tidily offering comfort with a significant living room. Near the entrance, there is a bathroom equipped with a shower, a sink and WC. The corridor leads to the main room bathed with light thanks to 5 high windows. The living area has a 140 cm sofa bed, a coffee table and useful storage spaces; a flat screen TV, and a dining table. Clearly separated from the bedroom-living area, the kitchen is equipped with hot plates, a washing machine and a micro-wave. Perfectly cut off from the hustle bustle of the street, the studio is quite and pleasant to live in.
Equipments
Washing machine with dryer
To be noted
Arrival 15H00 and departure 10H00
Contact your consultant to schedule a different time, if needed.
Delivery of the keys by hand
Between 10am and 8pm on weekdays, or via our key box at any other time.
Reception agent
You will receive the contact information and check-in details the week of your arrival, in order to organize yourself as well as possible.
Cancellation
Vous pouvez annuler gratuitement 30ays avant votre arrivée.
Consult our general conditions
Bilans énergétiques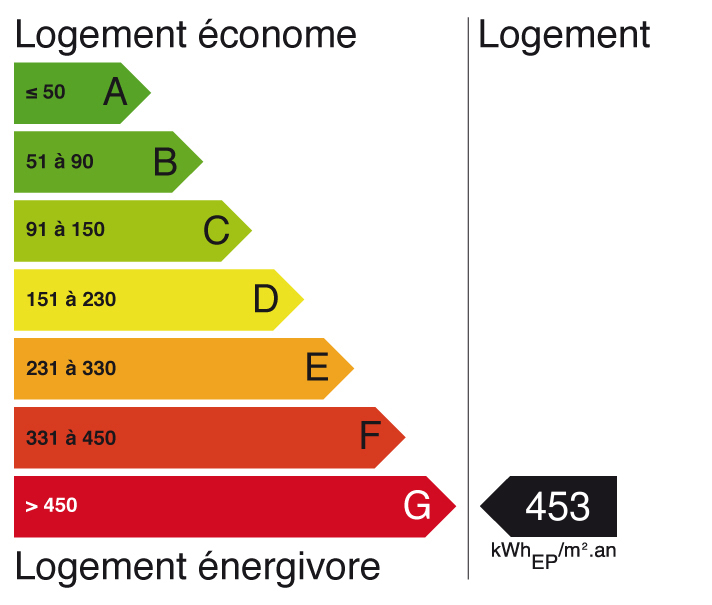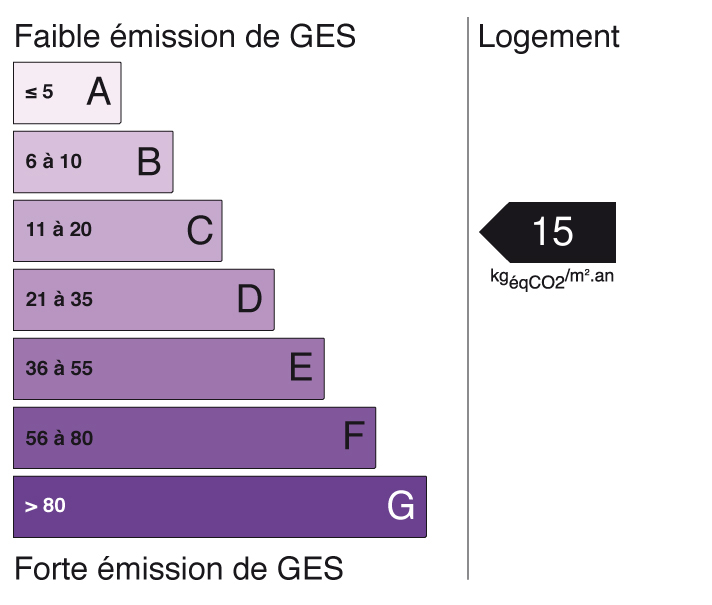 ---
The neighborhood
Châtelet - Palais Royal
Entourées de superbes hôtels particuliers et de l'une des plus belles églises parisiennes, Saint Eustache, voici les Halles qu'Émile Zola appelait "le ventre de Paris". Artisans et commerçants alimentaient alors toute la ville, grouillante, aux sons de l'argot.
Surmontées d'un toit de verre et d'acier, les Halles abritent aujourd'hui boutiques, salles de hip hop et pas moins de 33 cinémas qui honorent la ville la plus filmée du monde, Paris.
Un peu plus loin, le long de la rue de Rivoli se tient le Palais Royal. Savez-vous que ce lieu fût la première station thermale romaine de Paris ? Ici, entre échoppes, salles de jeux, cafés et passages se prépara la révolution française, avec l'appel à prendre les armes de Camille Desmoulins. Diderot se promenait dans le jardin, Jean Cocteau et Colette s'installèrent autour.
L'occasion de flâner parmi les colonnes de Buren et les fontaines de Paul Bury qui y ont été créées depuis, et de découvrir les classiques de la Comédie française à deux pas, où Molière fit un malaise fatal en jouant le Malade Imaginaire.
Et pourquoi ne pas continuer cette promenade riche d'histoires face au Louvre, dans le jardin à la française des Tuileries, vieux de 400 ans ? Le bon moment pour vous rafraîchir dans les cafés et buvettes à l'ombre des marronniers, sur les anciennes terres des rois. Suivez enfin les pas de Chopin sur la place Vendôme pour découvrir un Paris huppé entre haute joaillerie et hôtel 5 étoiles, avec en poche le roman de John Fitzgerald "Un diamant gros comme le Ritz", écrit ici même.
Ça mérite le détour :
– Un spectacle à la Comédie française improvisé : 65 places à visibilité réduite pour 5€ environ sont vendues une heure avant chaque représentation.
– Un concert pendant votre visite de l'église gothique Saint Eustache pour profiter de sa remarquable acoustique : les orgues ont plus de 7000 tuyaux ! Dimanche à 11h.
– Un déjeuner dans le décor somptueux du Grand Véfour datant de 1874. Marat, Victor Hugo, Georges Sand ou André Malraux ont joué des ronds de serviettes ici, bien avant vous.
Côté Musées :
– Le Louvre : oeuvres d'art occidentales du moyen âge jusqu'en 1848 ; antiquités orientales, égyptiennes, grecques, étrusques et romaines ; arts de l'islam ; pièces d'Afrique, d'Océanie, d'Asie et d'Amériques.
– Arts décoratifs : design, mode et textile, publicité, arts graphiques
– Jeu de paume : photographie, vidéo, cinéma et nouveaux médias.
– Le musée de l'Orangerie : hommage aux maîtres de l'impressionnisme.
Nearby transportation
Châtelet
Châtelet
Châtelet / Rambuteau
Châtelet / Les Halles
Châtelet