Furnished flat rentals Palais Royal – 2 apartments
Are you looking for a furnished flat rental in Palais Royal?
Located in the 1st district of Paris, the chic Palais Royal district in Paris features an imposing park adorned with contemporary artworks and a building that faces the Louvre in the first district of Paris. It includes a palace that now houses the Council of State, the Constitutional Council and the Ministry of Culture, a garden, galleries and a theater. It is a district in the heart of Paris, at the mercy of tourists thirsty for arts and culture.
The Palais Royal is seen as an imaginary district defined by the Avenue l'Opéra, the Rue Réaumur, the Rue de Rivoli and the Rue Montmartre, and is thus perceived by many as the symbol of an elegant and indolent capital, of a timeless nobility.
To see in this district: The kiosk of the night owls, the statue of Hermes, the French comedy theater.
For any assistance in your search, do not hesitate to contact our team at +33 1 45 08 03 37.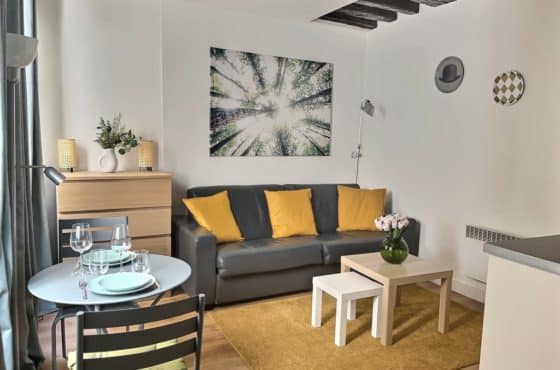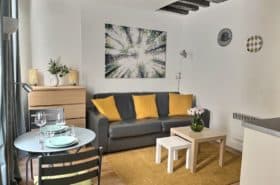 4 people - 1 bed
Ref: S01220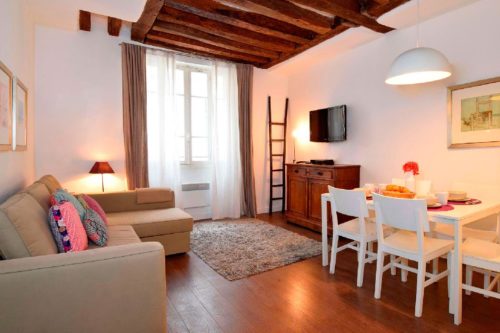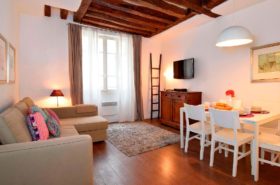 4 people - 1 bedroom - 2 beds
Ref: 101184
Rechercher par arrondissement