They trusted us
Corporate
---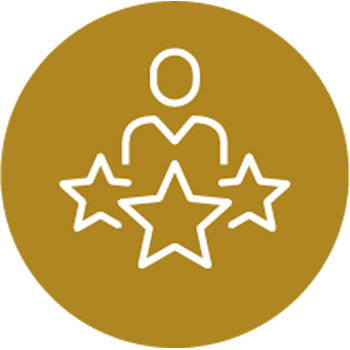 Sophie Girault
Trust and mutual support. What brings me to work with Parisian Home is their flexibility and availability. My company provides temporary accommodation for internationally mobile clients for stays up to 6 months. After trying several furnished rental agencies, Parisian home combined the quality/price ratio, service and communication jackpot and I am very satisfied with their work. The agency has a divergent choice of properties, all in the central districts of Paris, fully furnished, almost as if you were at home. Over the years, Gaëlle Rigou, the founder, and have forged a special relationship based on trust and mutual support and our collaboration is so far the best.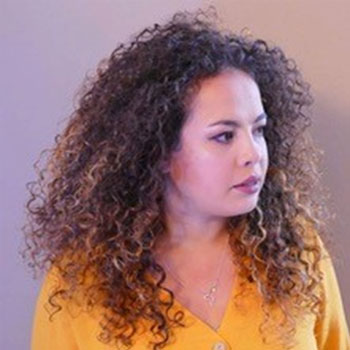 Nada Hssinou
Société italienne
I have converted my company to Parisian Home!Being an accommodation provider for my colleagues, searching for short term leases is my job. For as long as I remember, I booked for them hotels, till the day I tried Parisian Home. Since their stays are relatively from 2 to 4 months, having a stable, and all furnished apartments are extremely convenient. They felt at "home" and were very much comfortable during their stay. Their quality/price ratio, the multiple flat's propositions and their effective and immediate response made it easier than all my previous collaborations. Being one of their clients is stress-free and is for sure a great partnership to be part of.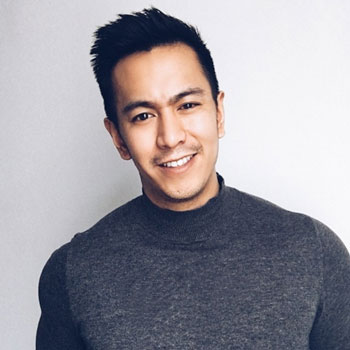 Minh Lam
MP Paris (agence de mannequins)
Parisian Home is, in my opinion, one of the most efficient agencies in terms of B to B. As I oversee the logistics of the models' arrivals - including accommodation - I appreciate that the Parisian Home agency teams know fashion week calendars. They are professional and attend the clients' requests, they are reactive and know how to work in all kinds of emergencies. Their reception procedures are well thought out and the organization is rigorous. The bilingual English/French card system is particularly useful. The flats are always clean, new and are situated in central areas with good transport links. Another good point is the modular sleeping arrangements, which makes it possible to put the beds together if you were to be a couple or to separate them into two single beds, which is very practical. All in all, Parisian Home's services offer a very good quality/price/service ratio, and I wouldn't hesitate to recommend it.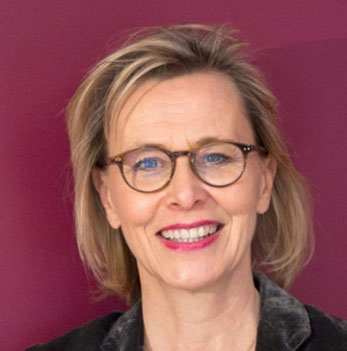 Isabelle Fauque
Mobilité Internationale Consultants
The flats offered by Parisian Home are appreciated for their quality.  As a temporary accommodation provider for employees of big companies such as Danone or Estée Lauder, I can assure that the flats offered by Parisian Home are very much appreciated of their quality. The apartments come in all kinds of types: small and cozy or big and glamourous. Their turnkey service includes security deposits plus the agency commission, which is convenient and pleasant since these administrative procedures are very simple to follow. One more quality on their list that they've come to excel is that their team knows how to deal with different customer's queries all by adapting it to each and all. Over time Parisian Home and I built a strong relationship of trust, and it keeps growing.
Locataires
---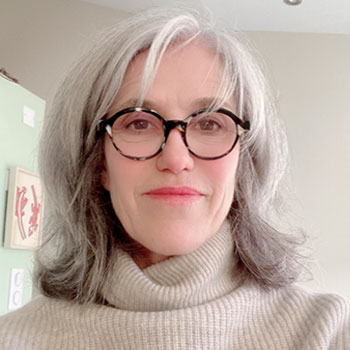 Valérie Sagart
Loyal and never disappointed! I knew Parisian Home before looking for a place for my daughter (Lola). I used to rent apartments through the agency when my work brought me to Paris for short stays. I had the opportunity to discover several of them and found them all well located, well designed, functional and very nicely decorated. I have never been disappointed! When the question of Lola's accommodation for her school semester in Paris came up, I immediately thought of Parisian Home. I have total confidence in the agency. We were able to book an apartment in July and only take possession of it at the end of September. In the end, the 5-month stay was very competitively priced since, contrary to a "classic" rentaln I didn't have to pay the rent for the summer months. I am a shopkeeper and I appreciated not having to provide a deposit : I would have had to ask a third party for it. No more than I would have had to fill out a file. Finally, living in Périgueux, I was able to find this accommodation without moving. Thanks to Parisian Home, I saved myself long trips, the laborious process of putting together a file and hours of queuing to visit, sometimes in vain. In short, all positive assets.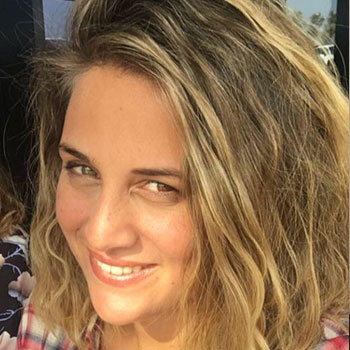 Mayda Chatila
As simple as a phone call ! I am Lebanese and I had to leave Beirut for a while for security reasons. Finding an apartment through Parisian Home was very easy. I located the property on the Internet, then sent an email, and that was it! I arrived for a month, and now I plan to stay for about a year. I don't know exactly how long I'll be in Paris, so I renew the rental every month. They send me a link, and I pay online without moving. Nothing could be easier. When I arrived, I needed papers for the City Hall, and the team was very helpful. The same thing happened when a lamp broke: they intervened immediately.I feel good in the apartment. It is all clean and seems to have been renovated recently. Special mention for the Internet, very efficient. I am delighted with this housing solution and recommend Parisian Home to all my friends; it's very practical. I used to use Airbnb but dealing with Parisian Home is much easier. There are real interlocutors, who you can reach directly, immediately! Whether I want to extend or stop the rental, it's possible with only a simple phone call.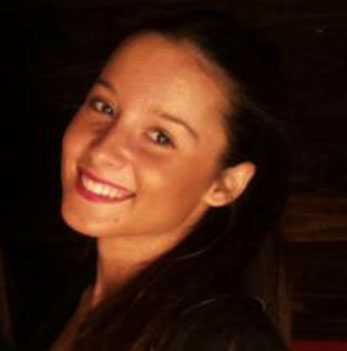 Charlotte Cohen
Etudiante
An apartment right away, ready to use. I am living in a rental apartment offered by Parisian Home as part of an internship that completes my business school curriculum. I am very happy with my rental : the apartment is nice and located in a very lively area, a 10-minute walk from the company where I am working. So, I never take the metro. Being partially teleworking, I particularly appreciate being comfortably housed, for a reasonable price. To rent, everything happened very quickly and very simply. I provided my identity papers and my internship agreement, that's all! A few hours after signing the contract, I already had the keys and I could settle in. All I had to do was put down my suitcases because the apartment is very well equipped and everything I need is provided : sheets, towels etc... The advantages of the system ? You don't have tons of paperwork to fill out, you don't have to provide a deposit, and you are flexible in terms of dates.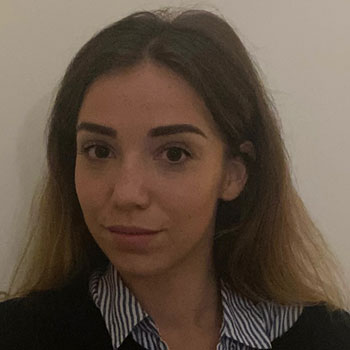 Lola
Rent from your chair!  My mother and I thought it was great to be able to rent the apartment without having to travel from our home in Périgueux. The agency answered all my questions and then concocted virtual tours for me on face time. It's very practical and it allowed me to make an informed choice between the three properties I was interested in. Moving in was super simple. We adapted to my arrival schedule and the person who welcomed me even helped me get settled in : top service ! There was nothing more to do than to assemble my suitcases because everything was set up and ready to use. Not an internet or insurance contract to worry about. Everything was thought of for the occupant's well-being : double glazing, blackout curtains, washing machine, dryer, coffee maker and more... I even found condiments in the closet, the necessary cleaning products, hangers in sufficient numbers... a sum of small details that faciliate the installation and make you feel at home right away. It's brand new, functional, very well decorated and furnished : i feel great in it !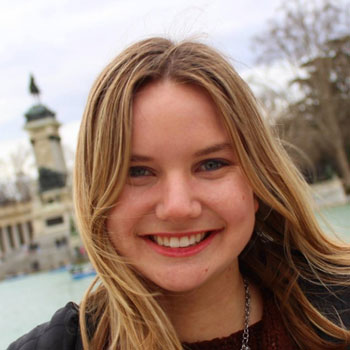 Lauren Freshwater
Etudiante
With Parisian Home, everything is simple! For a foreign student, finding a rental in Paris for a few months is a challenge. Looking for an apartment is complicated, and landlords have many requirements : they don't want roomates or a foreign guarantor. As I wanted to share the apartment with a friend and my parents are like me, Americans, this housing search took a complicated turn... With Parisian Home, nothing was a problem : neither the roommate nor the deposit. Everything is very simple ! In one signature, everything was settled. The apartments offered are modern and chic. We opted for a large 3 room apartment in the Sentier district, bright and perfectly equipped. We are now well settled and know that the team is at our side, in case of small problems, and to fix things. When our shower leaked, the problem was solved whithin 24 hours. The little extras : the possibility to extend if we wish and the pleasure of speaking in English with the agency's interlocutors. What else ?
Owners
---
Hugues Chambon
Ownership in Paris with almost no costs involved. Owning a flat in Paris managed by Parisian home is in my experience the best choice I have ever made. Gaëlle Rigou has done almost everything for me, she came upon "THE" flat I desired the most and made it my own. She took care of the renovation work from scratch and since that day we've been renting it out for over 15 years. As I live in Luxembourg and don't use my Parisian flat that often, we decided that we lease it to permanent tenants for longer periods of time and since then, there has never been any damage to my flat, nor any problems with the tenants. At last, Parisian home has ensured me the peace of mind that my property is not only in professional hands but has also enabled me to become a homeowner in Paris without spending a penny.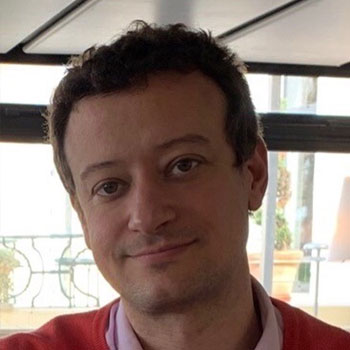 Sébastien Magnan
They are my eyes and ears. We moved to Bordeaux and kept our Parisian flat, but since we did not want to entrust it to just anyone, we chose Parisian Home. Our property was first given a few alterations in terms of decoration and then, immediately, the rentals followed one another. The agency selects the occupants, and they don't offer my property to just anyone: it's reassuring, and, in fact, everything works like clockwork. The owner and maintenance departments are responsive and efficient. If the water meter needs to be read or the boiler repaired, they take care of it, the same applies when an appliance breaks down. With Parisian home any problems are always dealt with quickly and efficiently. Thanks to their physical presence, I don't have to travel from Bordeaux to make sure my flat is well maintained. The Parisian Home team are my eyes and ears on site, and I appreciate the transparency of our relationship and their proven expertise in rental management.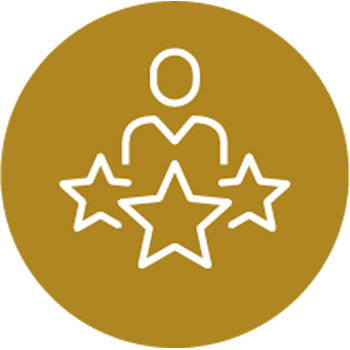 Stefano Lepre
Une formule souple, qui me convient. Je possède un appartement à Paris et l'ai confié à Parisian Home depuis plus de 5 ans. Je vis à Rome mais occupe ce pied à terre environ 3 mois par an. Le reste du temps, il est loué. C'est un mode de fonctionnement souple qui me permet de profiter de Paris à peu près quand je veux. Quand Parisian Home a l'opportunité de louer mon bien pour des moyennes ou longues durées, on me consulte pour recueillir mon accord. Si je souhaite néanmoins venir à Paris, des propositions de relogement me sont faites. En général, j'essaie plutôt de décaler mon séjour : c'est le prix à payer pour me garantir un revenu acceptable.  La rentabilité locative et la réactivité de l'équipe de maintenance sont pour moi les deux sujets clé. Je suis particulièrement satisfait de l'équipe de maintenance est constituée de gens disponibles, capables et intelligents. Ils savent toujours solutionner les problèmes. La longue relation que j'ai avec Parisian Home a été ponctuée de petits « couacs », mais globalement je suis satisfait de la prestation fournie. Ce qui m'importe, c'est la finalité, pas les étapes. Sur certains sujets - comme la fixation du loyer pendant le Covid – nous décidons ensemble d'une stratégie. Chacun fait des efforts, et on continue à avancer.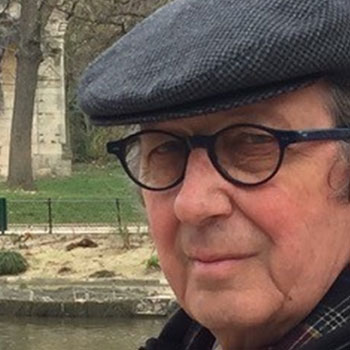 Michel Bailet
We adjust together.When I switched from renting empty to renting furnished, I turned to Parisian Home. I wanted to save the possibility of disposing of my Parisian flat more easily and free myself from the constraints of long leases. Over time, we have had different and all good experiences together. Parisian Home transformed my property into a furnished apartment; from the furniture to the appliances, from the little spoon in the drawer to the installation of the Internet, they took care of everything. Since then, we have bounced better together: Parisian Home guarantees me a fixed rent, whether my flat is empty or occupied and I wouldn't risk our partnership for anything!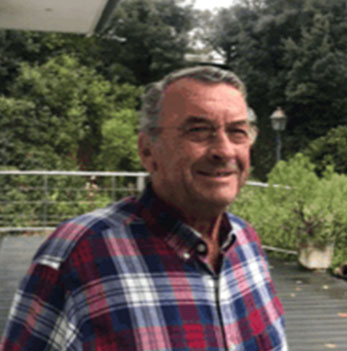 Dominique Sauboua
A platform served up on a platter. A few years ago, Gaëlle Rigou identified an empty plateau in the 10th arrondissement of Paris that she suggested I buy. As I had just sold my company and wanted to diversify my assets into real estate, I jumped at the chance. Parisian Home accompanied me in this purchase process and then managed the renovation. We started from scratch. I accepted the layout proposals that were made to me because they seemed judicious. In the end, I was very pleasantly surprised by the quality/price ratio of this service. The flat is very successful without me having to do anything. Gaëlle was heavily involved from start to end, mobilizing her network at every stage, from the purchase to the final work. The neighborhood in which I invested thanks to Parisian Home has greatly improved since the purchase. For the moment, I don't plan to sell, and I have, of course, delegated the rental management to Parisian Home. I chose the "guaranteed rent" and every month I receive the same amount. It's a real comfort!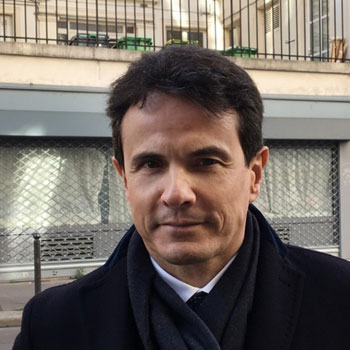 Nicolas Peyresblanques
The concept that Parisian Home offers is a well-organized and structured one. A concept that pushes you to invest in a turnkey flat, already renovated, furnished, and rented because trust me, it has several advantages. Not only from an economic point of view which makes it profitable but also its formalities are very simple. 90% of the financing is covered by the rental income and the rent is fully guaranteed. It's a safe formula and I would be ready to do it all again on another apartment if I get the opportunity.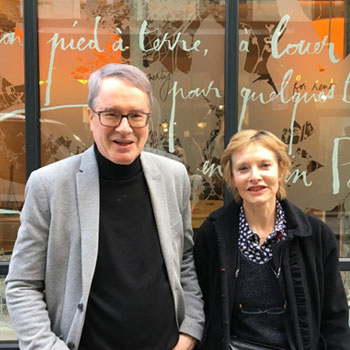 Sim et Dominique Jacquod
Involved, inventive and very tasteful, the team gave us great satisfaction We bought a dark, sad and unattractive studio. Its renovation required the consideration of so many parameters that the transformation seemed mission impossible! Then we met the Parisian Home Concept team who presented proposals for work and fitting out - in the form of detailed files - accompanied by precise budgets. Involved, inventive and with very good taste, the team gave us great satisfaction. As they were not on site, we were able to rely on them completely for the construction phase. We were kept informed of the progress of the work and, along the way, they suggested various changes that enabled us to find new solutions. The work was calculated as precisely as possible and carried out - within a few days - within the allotted time, and we were even more satisfied than we had expected. The quality of the support, the professionalism, the responsiveness and the ability to listen are qualities that we particularly appreciated. We can now enjoy our little Parisian home with great pleasure.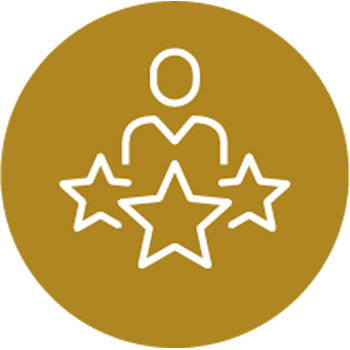 Florian et Isabelle Froehlich
A "trust contract". Between Parisian Home and us, a common history based on trust, has been built up over the past 10 years. Originally, Gaelle offered my wife and I an apartment to buy, which her team renovated and decorated. A few years later, we recommended Parisian Home to our buyer, and the latter entrusted the agency with the rental of his property. In the meantime, and still thanks to Gaelle's network, we bought a new apartment in Paris. It was also carefully and tastefully renovated by Parisian Home Concept and its team of contractors. We are Swiss and appreciate the fact that the team takes care of everything : we could not find the properties, manage the work and choose the decoration remotely. Parisian Home works like a general contractor offering a "turnkey" service and it's very comfortable. In addition to this, we enjoy frequent stays in Paris, for a weekend or sometimes a whole week, in our apartment. We communicate our "reservation" schedule in advance and Parisian Home rents out our property according to these instructions so that we can enjoy it whenever we want. We like it very much, and we recommend it whole heartedly.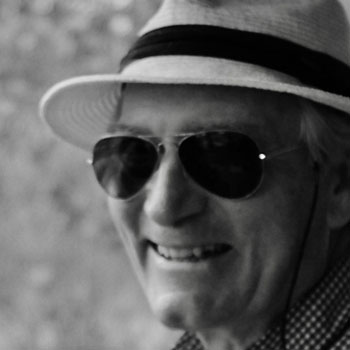 Joel Marc
Renovations at the top, renting at the tune! I live in New Caledonia and own with my wife two apartments in Paris, each of which has benefited a renovation by Parisian Home. The objective: to adapt them to furnished rentals. I have an excellent contact with the furnishing team. We get along wonderfully and have similar tastes. Under their leadership, my apartments have become very nice places. Conscientious and professional, the construction team is really trustworthy: I always get the expected result. One of my construction sites was even "completed" under budget! Parisian Home is in charge of managing them. The first one is very successful and, as a result, offers good rental profitability. I hope that the second, which has just been delivered to me, will have the same fate. The renovations are beautiful, the properties are located in good neighborhoods.... They combine all the assets to make a good rental property. And as I am delighted with the agency's service, I don't hesitate to send some of my landlord friends to Paris.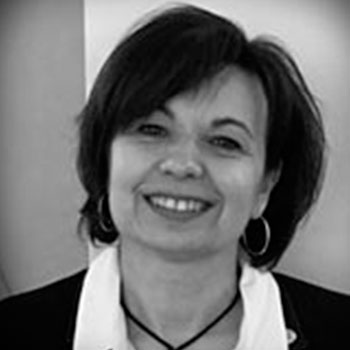 Laurence Berry
Long-term profitability, including service! I own two studios in Paris, both managed by Parisian Home. One of them was found through the agency's network. It was convenient because it immediately met Parisian Home's standards and was therefore ready to be rented. I was amazed by the ingenious layout : they are real comfortable apartments in very small spaces ! In addition to finding tenants, Parisian Home takes care of any minor problems : I don't have to worry about anything, the maintenance department is there. The fact that we have an in-house team of "super repairmen" is one of the agency's strongest points. They are reactive, and always find solutions in case of problems. I consider these propreties as a pure rental investment... Except when transport strikes force me to stay there ! Overall, these two studios are a good investment, even in Paris, the profit is not enormous. The rents provide me with a small additionnal income but, at the same time, my propreties benefit from the price increase and increase in value. Especially on their resales, they will provide me extra revenue.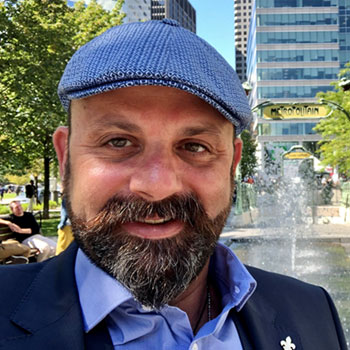 Mickael Mickmacher
A transversal and global.   My history with Parisian Home has evolved over time. I started as a client. I used to come to Paris occasionally for professional reasons, alone or with my team... Sometimes we would occupy several apartments in the same building and then we would all meet there. Later on, I diversified my portfolio by investing in rental apartments. Parisian Home had just opened its development department (Parisian Home Concept), which I naturally called on for the work. Very professional, the team faithfully translated my requests within budget and delays. I then entrusted them with the management of my properties, which they rent out. Today, I live in Canada and the time has come to separate myself from my Parisian apartments. Guess to whom I entrusted this sale? To the agency's transaction department! Parisian Home is also the success story of a woman entrepreneur: Gaëlle Rigou. I am happy to have taken a small place in her adventure. And admiring the way she is increasingly oriented towards the client to offer him a transversal and global service.
Propriétaires
---
Tenants
---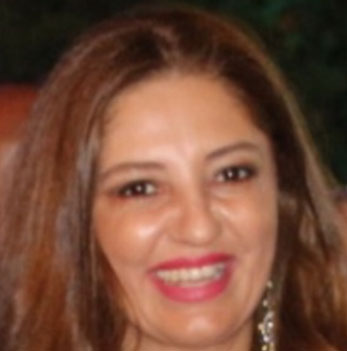 Jinane Soueid
Always ready to help!  I can surely tell that my experience with Parisian Home was unforgettable! Few months ago, I had to come to Paris in short notice, so finding a place where to stay was quite hard until that was made easier with them. Something you can be sure of, they're very helpful, patient and are extremely quick in any kind of procedure. At first, I was assigned a bit small apartment than what I wanted but in a blink of an eye that changed and was given something bigger with much more space. Parisian home is flexible, highly reactive, and always willing to help even when informed late! Their apartments are extremely cozy, very clean and are situated almost everywhere in Paris..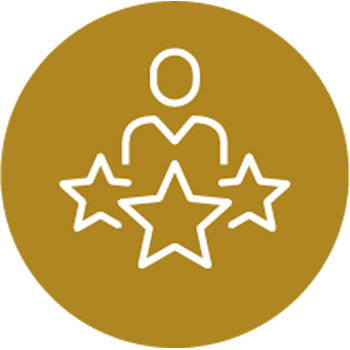 Alain Amirkhanian
Super reactive ! After 20 years living in the Netherlands, our family returned to Paris a few months ago. While waiting to find a property to buy, we are staying in an apartment managed by Parisian Home. Caught up by the announcement of the confinement, we had to change our plans in a few hours. The rental was concluded on the day of this announcement, on March 16th. We were even given the choice between two properties. What else can we say to illustrate the exceptional reactivity of Gaëlle and her team? They were helpful, incredibly responsive and very supportive. We are very grateful to them! As we had not initially planned such a long stay in a furnished apartment and the apartment where we are settled is for sale, we have to move. Parisian Home will relocate us to the same neighborhood. We will be able to leave peacefully with only 1 month's notice, when the time comes. The "plus" of the apartment? A great Internet access. It allowed us to continue our professional activities in telework during the confinement. And our son was able to take his courses online.